27-28.04.2017
Liberec, Czech Republic
Workshop and training on MBT tools 
The Technical University of Liberec – Institute for Nanomaterials, Advanced Technology and Innovation hosted the workshop and training on Molecular Biology Tools (WP T1).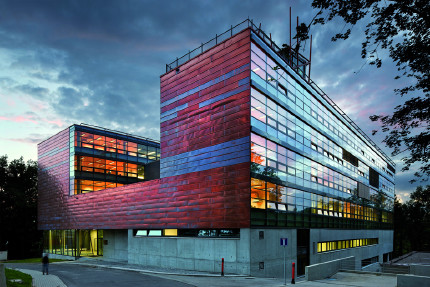 The two-day workshop focused on the molecular genetics and chemical analysis. The first day was devoted to the theoretical training and presentations, as well as to the visit to the Novy Bydzov locality, where the participants carried out the sampling. The second day focused on acquiring practical skills and on getting acquainted with sample processing in the laboratories of the University and interpretation of the results obtained from the samples' analysis. 
The workshop allowed the participants to exchange knowledge and practice, thus enriching and broadening their skills. The combination of theory and practice allowed the participants to understand the methodologies and principles used at Technical University of Liberec and define, which of them can be used by the partners within the project activities and beyond.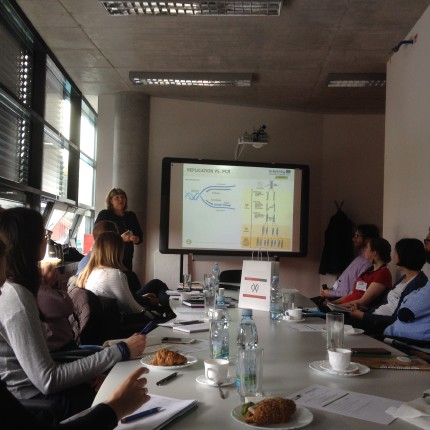 MBT is an innovative tool for natural and enhanced bioremediation. AMIIGA will test MBT in the pilot areas of the functional urban areas in Parma (Italy); Novy Bydzov (Czech Republic) and Jaworzno (Poland). On the results of these pilots, AMIIGA will produce a technical protocol including practical aspects (e.g. sampling, analytical), results assessment and interpretation. This protocol will allow to better assess the natural attenuation and / or the bioremediation activities for groundwater pollution.