THIRD PROJECT MEETING IN DORNBIRN
6-8 March, Dornbirn, Austria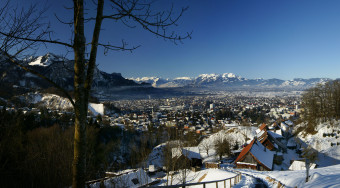 For the third time since the beginning of the CITYCIRCLE project, partners have gathered to meet up and discuss the project. This time, after similar meetings in Košice (Slovakia) and Udine (Italy), meeting was held high up in the Alps in the Austrian city of Dornbirn in the most western region of Austria, Vorarlberg.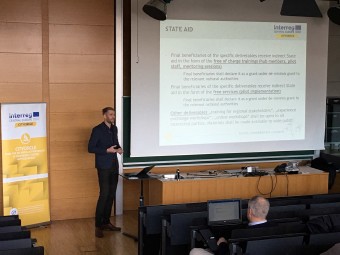 Our hosts, the "VORARLBERG UNIVERSITY OF APPLIED SCIENCES", organised this two-day meeting at the University premises and each project partner presente
d their progress and mid-term activity plan. Project partners went through all work packages discussing all positives and negatives in their implementation thus far. The discussion was open and stimulating, with the aim of ensuring the project progress continues uninterrupted.
The hosts gave all the partners a very warm welcome and the CITYCIRCLE project team had a wonderful time in Dornbirn. One of many highlights was a dinner with project partners at the panoramic restaurant high above the city with spectacular views of the surroundings.

The next meeting will be held in Varaždin, Croatia, hopefully by the end of June. The entire project CITYCIRCLE team wishes all partners, stakeholders and persons that take interest in this project to be well and safe from the current Coronavirus crisis and we hope to meet in a more secure world the next time.