Excursion into the very dry World Heritage BEECH forest of Grumsin
21st August 2019
Last week, experts of the Eberswalde University for Sustainable Development together with representatives of Alliance 90/The Greens, including MP Anton Hofreiter, visited the World Heritage component part Grumsin.
Participants were shocked by beech trees that are suffering from severe drought stress, extreme temperatures and increased sun radiation. Even inside the forest stand the crown cover was partly opened as several beeches are losing their leaves and smaller twigs and branches.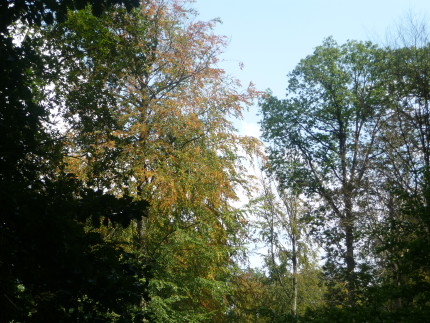 Especially at the forest edges, mainly at southern expositions dieback of beech trees can be observed. Here, the forest is supposed to serve as a buffer to protect the World Heritage property from threats and stresses.
One of the objectives of the present Interreg project BEECH POWER is to develop strategies for improving the management of such buffer zones in order to preserve their ecosystem functionality and buffering capacity.