Forget heritage: Convention Fashion cultural heritage
20 March 2018 Milan
CNA Federmoda*, the University of Milan and Regione Lombardia promote the initiative "Fashion cultural heritage" scheduled for March 20. This event is part of the 2018, identified as the European Year for the protection and valorization of cultural heritage. During the day, the various themes related to the "fashion system" will be examined, focusing in particular on the importance of protecting and valorizing cultural heritage related to fashion, such as  the archives, studying the possible strategies to be implemented in order to protect and promote this heritage belonging to all the subjects that belong to the primary sectors of the fashion system, that is stylists, companies and large magazines of periodical publishing.

*CNA Federmoda is a trade association that works to support companies in the textile, clothing, footwear, fur and tailoring sectors with initiatives and consultancy in the fields of training, marketing and sales promotion, technological innovation and technical/managerial upgrade; it organizes the participation of companies in exhibitions and trade fairs in Italy and abroad.
"FASHION CULTURAL HERITAGE", Public Conference promoted by CNA Federmoda in cooperation with Regione Lombardia, about the valorization of fashion archives as development engine for the Made in Italy, has completely satisfied the organizers' expectations. 300 people subscribed and 300 attended. They were all very interested to the topics professionally discussed by highly qualified speakers coordinated by Professor Maria Canella.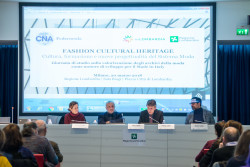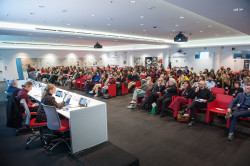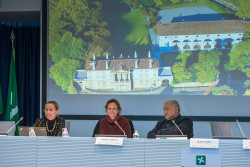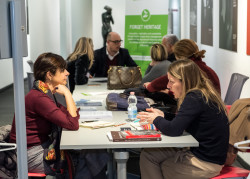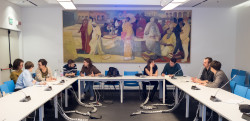 Thanks to CNA Federmoda and to Pietro Lenna, Responsible of the Department Unit Fashion and Design of Regione Lombardia for their hospitality and for opening this event.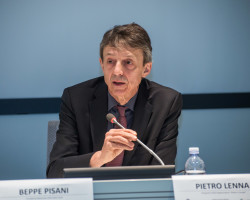 During the conference Ilaria Pittaluga introduced Forget Heritage project and Piotr Knas presented the Transnational training model for management of cultural and historic sites.