8th Local Support Group meeting in Croatia
Medjimurje Energy Agency Ltd. MENEA and the Public institution for the Development of the Medjimurje County REDEA, have organised 8th Local Support Group meeting within the implementation of project RURES - Promote the Sustainable Use of Renewable Resources and Energy Efficiency in Rural Regions. The meeting took place in the meeting room of a Medjimurje Touristic Palace on Tuesday, May 14th, 2019.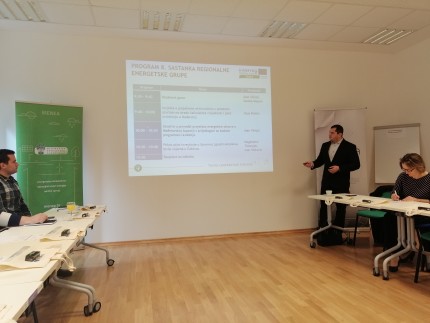 At the beginning of the meeting, the director of MENEA, Mr. Alen Višnjić and the Head of Department of Strategic Planning and Development Programmes in REDEA, Mrs. Sandra Majsan greeted al of the participants and presented the meeting agenda. After the intro, senior project manager in MENEA, Mrs. Maja Bratko, also the project manager of the RURES project, presented the project activities that have been as well as those that are currently being implemented. She specifically addressed the activities regarding the creation of the value calculator and the implementation of the pilot investment in Hungary.
Considering MENEA is managing several projects related to energy refurbishment of public buildings in Medjimurje county, Mr. Alen Višnjić presented the experiences in implementation of the same as well as the proposition for the future financial and programming period.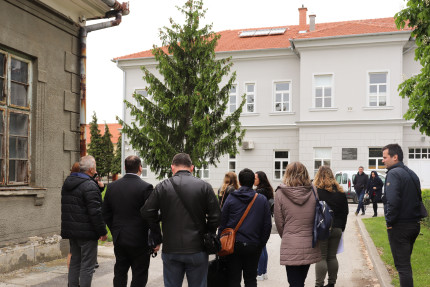 The pilot investment in the Administrative building of an ex-military complex in Čakovec has been presented by Mrs. Magdalena Trstenjak, associate from REDEA. With the expert assistance from the director of the Medjimurje, Investments, Real Estates Ltd., Mr. Ivan Vinković, the tour of the implemented pilot investment has also been organised for all of the participates. 
Publications in Croatia:
https://emedjimurje.rtl.hr/vijesti/gospodarstvo/3453763/dobra-praksa-upravna-zgrada-kompleksa-bivse-vojarne-u-cakovcu-postala-primjer-energetski-visoko-ucinkovite-zgrade/
https://medjimurje.hr/aktualno/gradovi-i-opcine/upravna-zgrada-kompleksa-bivse-vojarne-u-cakovcu-postala-primjer-energetski-visoko-ucinkovite-zgrade-39333/
https://medjimurjepress.net/showtime/korisni-savjeti/primjer-energetski-visoko-ucinkovite-zgrade/