The Construction of Balaton Ecomuseum 

Workshop Series for the Construction of Balaton Ecomuseum

Full Day Conference, 12th June 2018

University of Pannonia
A full day conference and workshop took place on 12th June at the University of Pannonia, located on the western shores of Lake Balaton. After a short presentation of the CULTURECOVERY project by Lake Balaton Development Agency, the invited guest speakers shared their views and experiences with regard to Intangible Cultural Heritage, Ecomuseums, and related topics. At the conference, the participants also discussed the key issues of the development and operation of Balaton Ecomuseum. Working groups elaborated approaches in the subject areas of natural environment, built heritage, intangible heritage, tourism, and the international role of ecomuseums.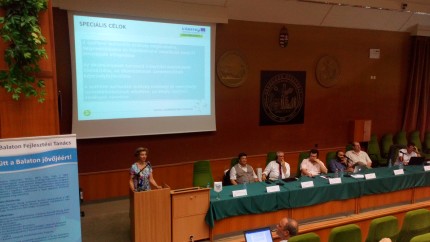 Main topics, Lake Balaton Ecomusem:
The structure, function, and cultural landscapes of the planned Balaton Ecomuseum (natural resources, built and intangible heritage)
Strategic planning of creation, development, and management of the Balaton Ecomuseum
Application of museum-didactic methods, and development of educational paths and alternative touristic routes in the Balaton Ecomuseum
Existing and proposed world heritage sites, and their role in the development of interactive educational centres of ecomuseums with particular emphasis on the Balaton Ecomuseum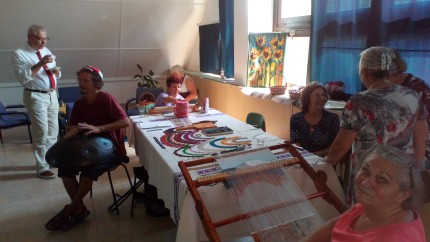 Other topics:

Conservation of cultural landscapes taking into consideration the agricultural traditions, crafts, and tourism in the area of ecomuseums – an international perspective
International good practices: The Landscape Observatory of Catalonia, its structure, functions and role in regional planning       
The possibilities to establish nature-close farming and forestry and their role in the development of sustainable tourism 
Applications of GIS and Remote Sensing in the identification and assessment of the structure and properties of cultural landscape and their role in the work of landscape observatories                                




1st Workshop: Creation of Balaton Ecomuseum

Lake Balaton Development Agency organized a workshop on 10th April and a meeting with the decision-makers (members of Lake Balaton Development Council) of the Lake Balaton Region on 15th May.