Snippets of Intangible Cultural Heritage

Pivka's unique way of living heritage

Snippets of Intangible Cultural Heritage in Pivka is an original, creative and interactive approach of displaying a part of Pivka's intangible heritage. The interactive exhibition, which will also be moving to other parts of the municipality, was created as part of the Culturecovery project.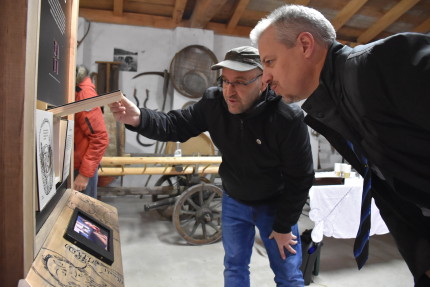 In addition to the workshops that the Municipality of Pivka, together with various experts and local residents, have carried out so far within the project, a concept of an effective and sustainable model of heritage management with the help of ecomuseums was elaborated. A set of three training sessions where Pivka's tourist guides were trained in order to become the guides of the Ecomuseum of the Seasonal Lakes of Pivka, prepared an action plan for the preservation of intangible cultural heritage in Pivka with the help of the Ecomuseum of the Seasonal Lakes of Pivka, we began the process of making an inventory and collecting intangible cultural heritage. One of the planned and already implemented activities in the project was also the design, production and installation of an interactive presentation, followed by the opening of an exhibition entitled Snippets of Intangible Cultural Heritage in Pivka in December.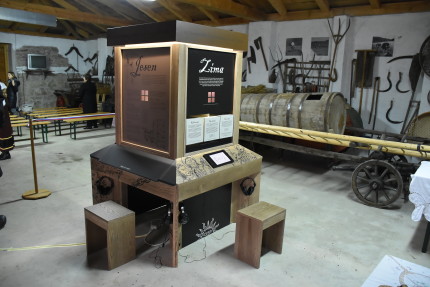 The contents of the exhibition were prepared in cooperation with the local population, ethnologist Marko Doles, VASCOM Zavod za informiranje in videoprodukcijo, STUDIO PROTEUS, d.o.o., Zavod TV Galeja Ilirska Bistrica and photographer Simon Avsec. The management and organization were taken care of by Katarina Česnik (till July 2019) and Polona Vadnjal (from July 2019 on), both project managers in the Municipality of Pivka, with the participation of Tanja Avsec of the Local Pivka Acceleration Centre. The contents of the exhibition were designed by Barbara Kogoj, the company GEAART, d.o.o., was responsible for the execution and installation. It is also important to emphasize the cooperation of the Municipality of Pivka with Boža and Otmar Pečko from Stara Sušica, since the exhibition got its place at their Ethnological Collection "Pri Zgonarjevih".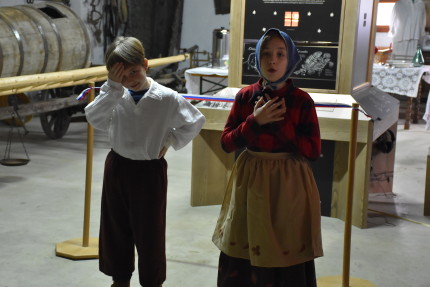 In this presentation, Pivka tried to present the still living customs in Pivka, that is, different practices, know-hows and knowledge over the seasons - winter (practices: "tepežkanje", "koledovanje", carnival,…), spring (Brkini Easter Eggs, "Velika peka"), summer (medicinal plants - connection to the time of bonfire, "shodi") and autumn (storytelling, fairy tales and stories). The exhibition is interactive in the sense that the viewer can not only read, but also listen, watch, touch objects. Thereby, it becomes easier to understand, feel, think about, evoke memories and compare the presented customs with the customs in the place of the viewer's origin.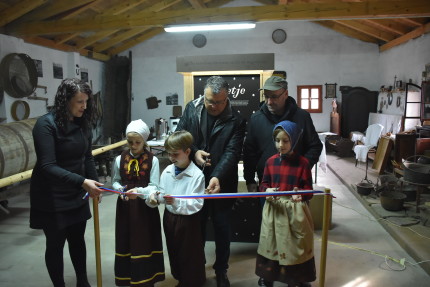 The cultural program of the opening featured a "Vaške klepetulje" group from Košana Primary School and singers of "Košanski oktet". 
CONTACT DETAILS AUTHOR
NAME: Polona Vadnjal
ADDRESS: Občina Pivka, Kolodvorska cesta 5, 6257 Pivka, Slovenija
MAIL: polona.vadnjal@pivka.si 
Photos: Tibor Pranjić