BhENEFIT participation at ECOMONDO 2019
05/11/2019 Rimini (Italy)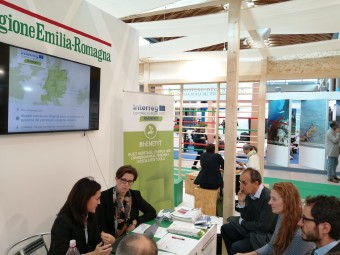 Today BhENEFIT project was at Ecomondo, the leading event in Europe for new models of circular economy which brings together all the sectors involved.
Workshops hosted by our partner Regione Emilia-Romagna featured guidelines and working groups developed within Emilia Romagna Region, with the goals, actions and results in progress achieved throughout the project.
It was also the chance to present how the web-GIS and DSS platforms can play a crucial role into support local administrations, to adopt an integrated approach on Historic Built Areas management.