First Partner Meeting in Dresden, Germany
The first TRANS-BORDERS project meeting took place at the headquarter of our Lead Partner in Dresden on 25th and 26th September 2017. Mr. Hartmut Mangold, State Secretary of the Saxon State Ministry for Economic Affais, Labour and Transport opened the meeting and welcomed the project participants to the ministry and underlined the significance of the project for the Free State of Saxony. TRANS-BORDERS intends to bundle the know-how of all partner regions for developping a transnational strategy and planning pilot actions.

The objective of the project meeting was to describe the problems and needs of public transport in border regions in general and detailed in the project areas. The representatives of the pilot regions described their objectives and expectations on the project. Furthermore all project partners presented their previous European project experiences regarding to cross-border public transport.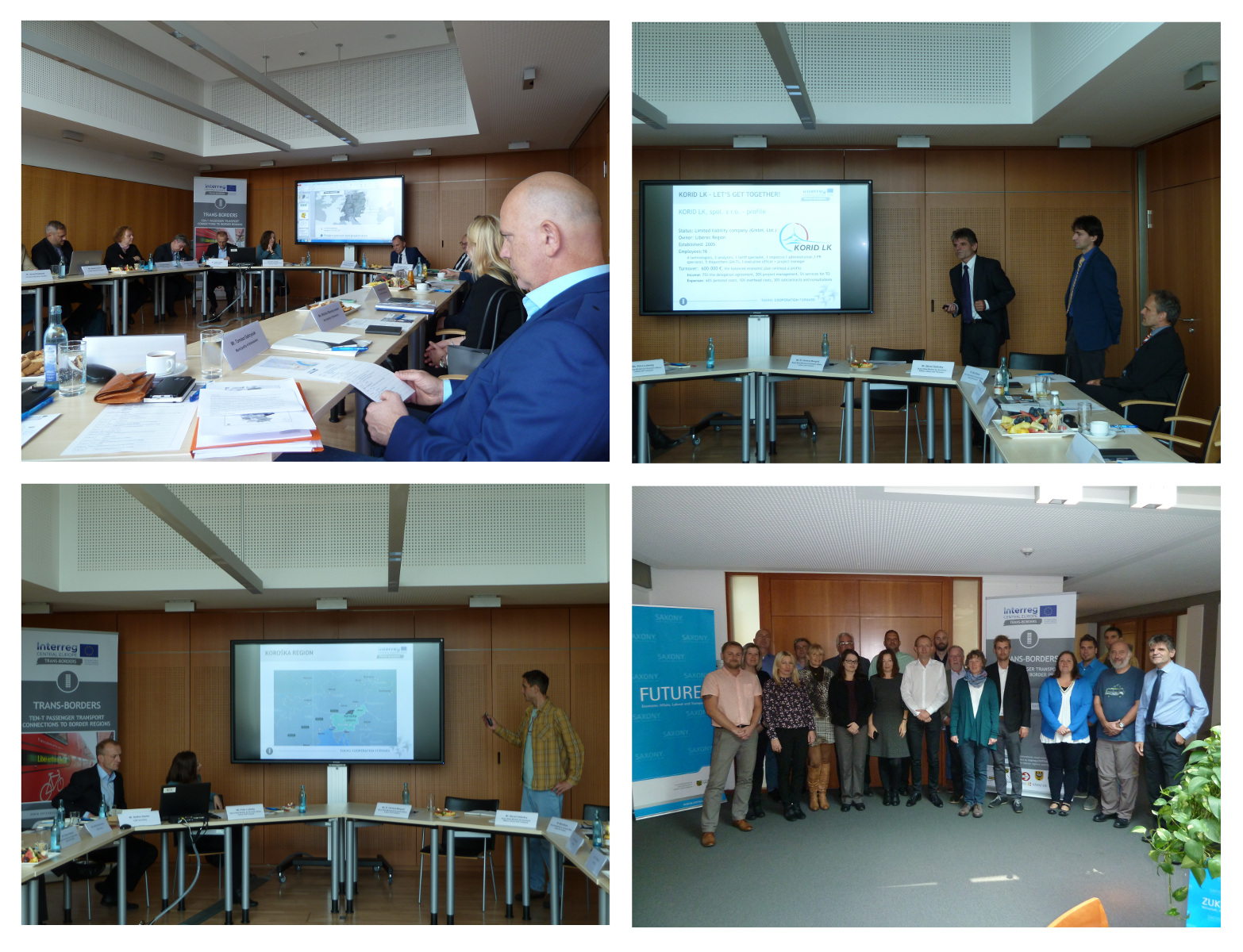 The first step of the project will be four regional analyses, discribing the problems and needs of public transport in cross-border regions. For each border region (Austria - Slowenia, Czech Republic - Poland, Germany - Czech Republic and Germany - Poland) a separate report will be prepared as base for further steps in the project, for identifying best practice examples and for building strategies for border regions. The Transport Association Carinthia, entrusted with the management function of the work package Needs and efforts on cross-border regions between TEN-T corridors, introduced the templates for data collection. These templates will ensure that the data gathered on a common base as far as possible. The main difficulties will be the different ways of data collection in each country.
Organizational aspects were discussed as well on the second day. For example, the members of the management group were nominated and the communication strategy has been introduced by our Communication Manager. Initial preparations have also been made for the two workshops to be held in spring 2018.