Double -Walled 3D Printing 
Klaus Hackl & Petra Wieser, 15 August 2021
Under the direction of Klaus Hackl and Petra Wieser, a workshop on the topic of "Double-walled vessels in ceramic 3D printing", funded by the EU-Interreg project "CerDee", took place from 9 to 15 August 2021.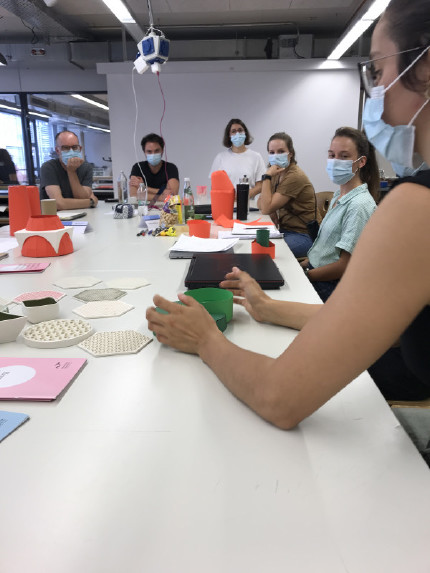 A total of 11 participants (ceramicists, artists/designers, design students, ceramicists in training) spent the first 3 days in Munich on the premises of the "Akademie für Gestaltung und Design". After a short introduction to the typology of double-walled vessels and the process of ceramic 3D printing, designs were sketched, converted into virtual models and further processed for ceramic 3D printing.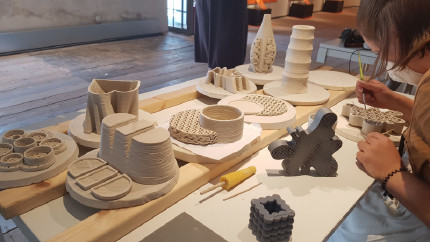 The designs were then realized on the ceramic 3D printer at Porzellanikon in Selb. Christoph Uhlig supervised the participants in the technical realization of their prints. To shorten the waiting time during the printing, guided tours through the Porzellanikon Selb, the town centre and the Porzellanikon in Hohenberg/Eger were offered. At the end of an intensive workshop week, the participants were able to go home with new insights and impressions - but unfortunately empty-handed, as the porcelain objects from the 3D printer still have to go through drying and firing processes before they can safely be transported.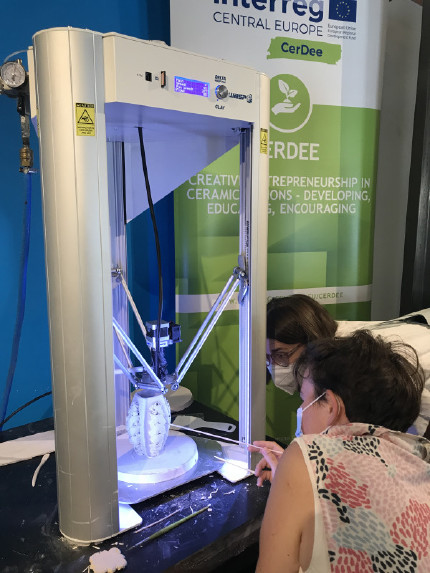 It was a great week in a pleasant atmosphere and with wonderful people who obviously enjoyed the exchange with each other! 
Glad you were there! 
@susanne.natter 
@olga_golos_ 
@lotte.schloer 
@blum_d_ceramics 
@edoediedu 
@heigertundmoebs 
@iris.eberhardt 
Erika Hilberg 
Benjamin Knuth 
Maximilian Strohmeyer 
Doris Schween