Let's start with kids
Moravske Toplice (Slovenia), 24. September 2018
Slovenian partners Development agency Sinergija and Municipality of Ljutomer organized together Regional seminar on sustainable mobility within the European Mobility Week in Slovenia. Seminar was held on 19. September 2018 in the premises of the municipality.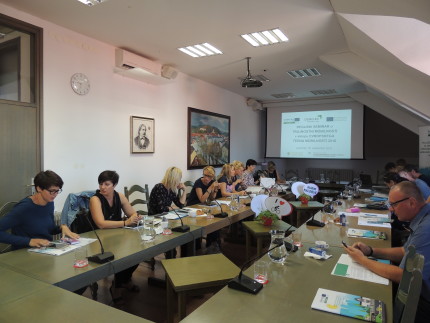 The event coincided perfectly with the European Mobility Week, which for many years is one of the key moments to promote sustainable mobility. Development agency Sinergija also promotes sustainable mobility in the Pomurje region in Slovenia. The target groups of the seminar were primarily local communities and educational institutions. For the purpose of getting to know the various possibilities of promoting sustainable mobility in schools and kindergartens, the Development agency Sinergija prepared a reginal seminar, inviting representatives who are engaged in mobility and content related to health, healthy lifestyle and movement in schools and kindergartens and want to participate in changing the habits of children and thus contributing to a cleaner and healthier environment and life.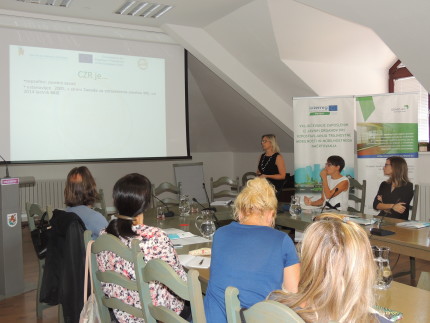 The leading content of the event was the presentation of the "WALKBUS" and "BIKEBUS" campaign, which is part of the Active to School program. The program holder is the Institute for Spatial Policies from Ljubljana (Slovenia). Active way to school is important for the health, independence and social development of children, since it provides the minimum recommended amount of physical activity and promotes education on road safety and sustainable development. Promoting an active road to school is a measure that connects the entire local community.
The complementary content of the active mobility is a healthy lifestyle with adequate nutrition and physical activity already in the pre-school period, which was presented through the On the Move project successfully implemented by the Centre for Health and Development Murska Sobota (Slovenia) in three kindergartens, but now they want to extend beyond Pomurje region and also to plan system solutions at the national level.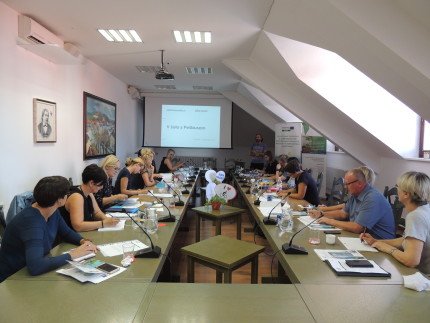 "WALKBUS" is currently being implemented in 55 schools, but we were impressed by the additional Pomurje schools that see this tool as an opportunity to reduce the morning traffic jams in the school yard, reduce pollution, and children who come to school are in better health, self-confident and better equipped with traffic behaviour.
Seminar in Slovenia attended 19 attendees from different public educational institutions.