2nd YEAR of the MOVECIT IMPLEMENTATION
1. June 2018 - Today we are celebrating the 2nd year of implementation of the MOVECIT project.
Greetings from project partners!
It's been two years since the MOVECIT project started. In the meantime, we achieved important results, like are Workplace mobility plans for public institutions, tool for developing, monitoring and evaluating the workplace mobility plan, study visit in Modena (IT)... To find out the travel habits of employees, we asked them with the questionnaire, first was in April-May 2017 (before measurement) and the 2nd was in April-May 2018 (during measurement).
For you we prepared interesting infographic, which shows you, what we achieved from start till now.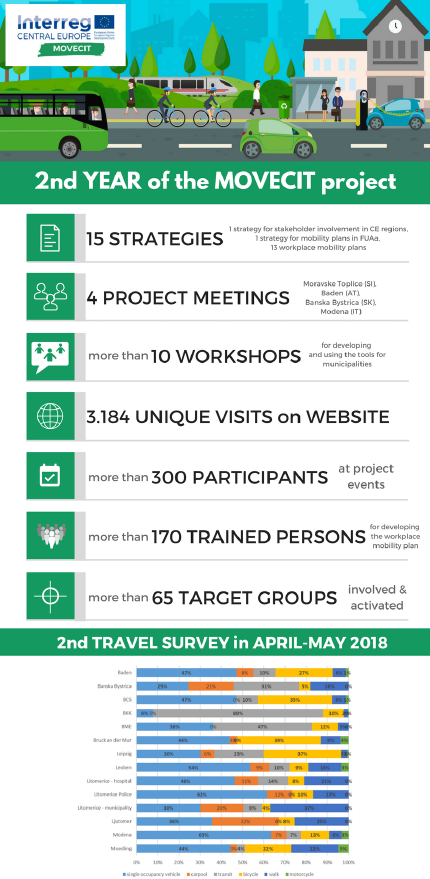 On infographic you see the 2nd Travel Survey. In next days we will prepare news with comparison of the first and second modal split. 
Here you can find the results of 1st year of implementation. 
This is not all what we do in this time, this are only the mail results of project. Of course is here also the project management, preparation of the progress report, constantly updating of social media and website...
MOVECIT project team