New lynx collared in Slovenia
They say third time's the charm. This Saturday, when the third alarm from the box trap went on 3Lynx project team got lucky. Local hunter went to check what's inside. It was a lynx!
3lynx project team with local hunter and veterinarians gathered at Kočevska Reka and went to the capturing location. There the lynx was sedated, measured, checked by the veterinarians and radio collared. The whole procedure went really smoothly. At the end, the lynx was put back in the box trap and was given the antidote to slowly wake up. Because of the steep terrain in the vicinity, the team decided to let him go after a few hours, when he was completely awake.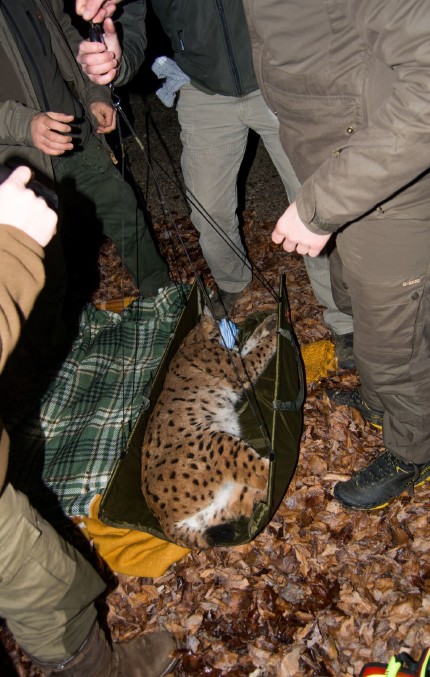 The lynx was given a name after a local hunter, who was in charge of checking the box trap and was the first to find him in the trap. From now on, this lynx will be known as Bojan.
Video of Bojan running back to his forest here