Sixth Partner Meeting (Online Conference)



Originally, our sixth partner meeting was planned for 30thand 31st March 2020 in Legnica, Poland. Due to the current situation of the corona crisis we held our meeting online this time, so that the established exchange of information could be maintained.
In this, compared to our previous face-to-face conferences, condensed meeting the current working status of a total number of nine pilot projects was presented and discussed. Especially the transferability to other regions was emphasised, as one of the main objectives of the Interreg programme. Due to the occasion and the direct influence on our project, possible effects of the Corona crisis on our project and the pilot projects, which will shortly launched, were also discussed. We also pointed measures out, to prevent them.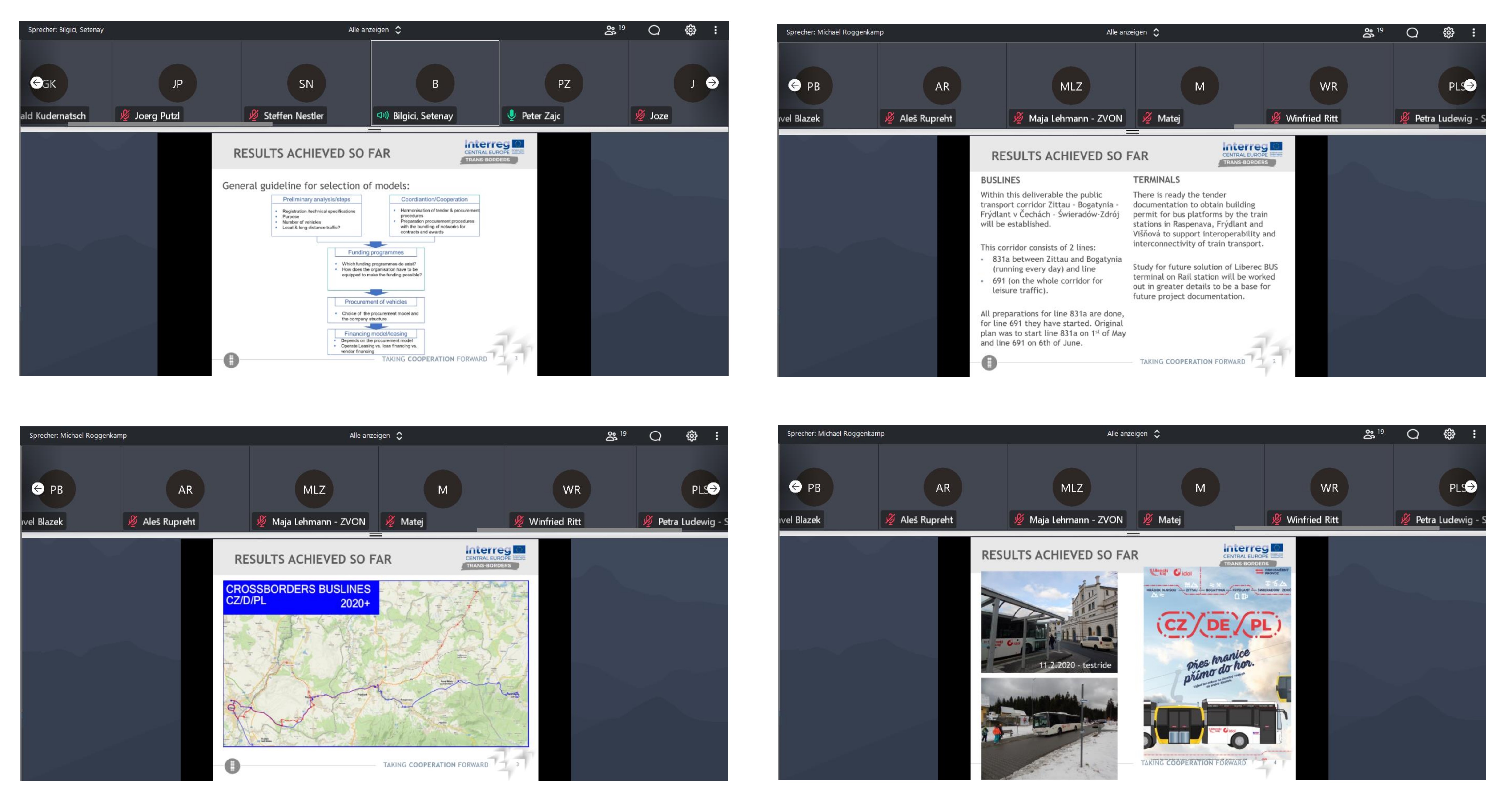 In addition to the results achieved so far in TRANS-BORDERS , we also let our gaze wander into the future. Each of our partners presented which activities they would like to carry out until the end of our project in november 2020.