HEALTHY AIR INFO DAY at the University of Žilina
On Saturday 28th September 2019 project partner University of Žilina organized Healthy Air Info Day on its premises within the AIR TRITIA project (CE 1101: UNIFORM APPROACH TO THE AIR POLLUTION MANAGEMENT SYSTEM FOR FUNCTIONAL URBAN AREAS IN TRITIA REGION / AIR TRITIA), supported by INTERREG CENRAL EUROPE. It was a part of the event Wide Open University. Program was dedicated to all age categories – students, children and adults.
The slogan of the event was "How can I contribute to the healthier air". Educational event provided students, children and adults with information on what they could do to improve the air quality in their surroundings.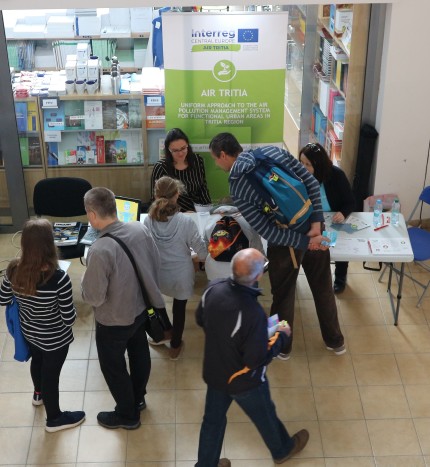 Visitors were at the information stand informed about the AIR TRITIA project, its results so far and about the involved regions and cities.
Associate professor Daniela Ďurčanská presented the Air Quality Management System (AQMS). Video presentation Country TRITIA was attractive especially for children.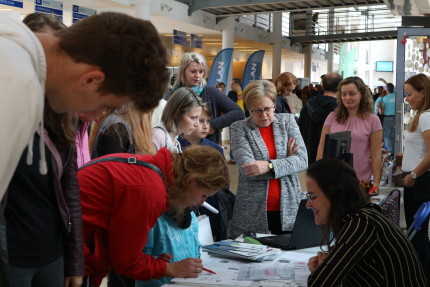 The participants engaged with interest in a knowledge quiz focused on air pollution prevention and geography of AIR TRITIA project region. Secondary school and university students were the most successful ones in correct filling in of the quiz. The older generation's answer to the question of whether they are interested in the quality of the air they breathe was mostly no, but nevertheless they took an interest in filling in of the quiz.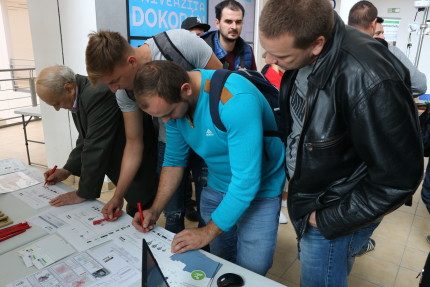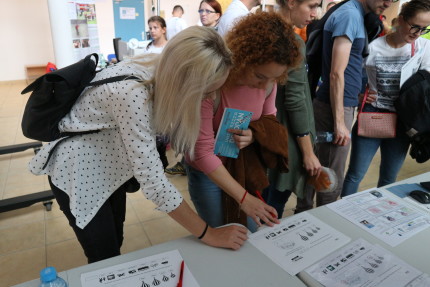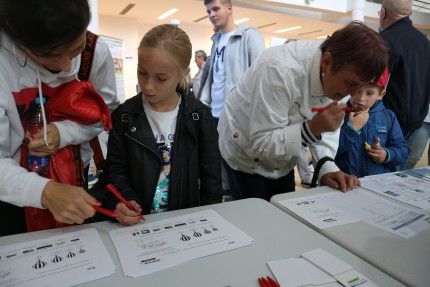 Participants could visit during the event the mobile air quality monitoring station and get information on measurement of air pollutants and current state of air quality at the University of Žilina.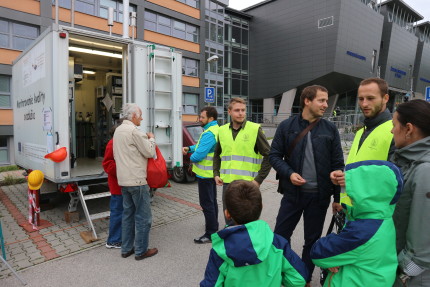 Interest in information about the AIR TRITIA project was very high.