Activities in Germany
The Ministry for Infrastructure and Digital Affairs of Saxony-Anhalt took steps to improve mobility of young people by developing a mobile application and revitalizing Weißenfels station.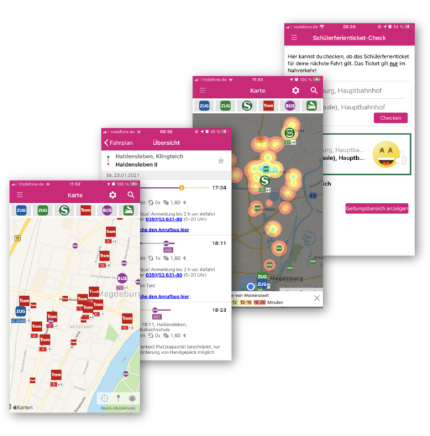 There are a lot of mobile applications for transport services available, especially for the urban areas, but many of them are used by middle aged people and lack functionalities that young people appreciate. This is the reason why the Ministry for Infrastructure and Digital Affairs of Saxony-Anhalt decided to create an app targeting young people, developed with the help of young people. During a series of workshops young people had the opportunity to say what they expected from a mobile application, so that this new app would be useful and interesting for them.
As an app called INSA already exists for regional public transport services in Saxony-Anhalt, it wouldn't have made sense to create something from scratch. So, the Ministry drew up a sister version called INSA YOUNG. Features of the app respond to wishes by local youth from rural areas and integrate transport app features that had not been available outside urban centers. Those include:

mobility-within-time features
real-time information for buses and trains
online reservation of on-demand buses
bike routing.
New functions such as the live-map, the online booking of on-demand buses and the personalization abilities were received positively by the target group.
Not to stop there, for the main building of the Weißenfels railway station, which is currently almost unoccupied and needs renovation, ideas for revitalization have been prepared. This includes a feasibility study and an investment plan, again based on the input from young people, who exchanged their views in workshops and demonstrated their ideas for the building interior using the Minetest video-game.
As a first step to create a space for young people in the station, a one-week youth camp took place in October 2021, bringing color and life to the former gastronomy rooms.
Before the youth camp: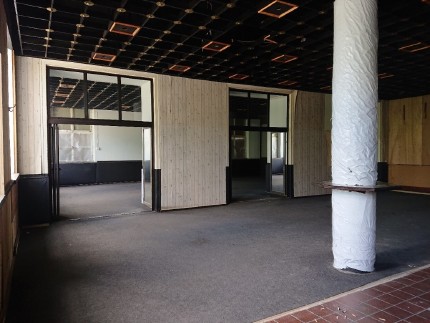 After the youth camp: