Behind the Scenes: Partner Interview with Lead Partner FH Burgenland (AT)

Pinkafeld, 14th December 2017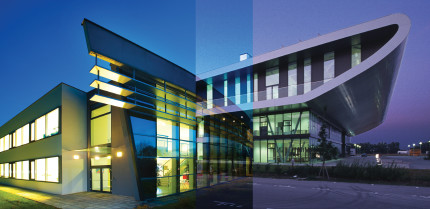 Who are you as institution? Tell us about your work.
University of Applied Sciences Burgenland offers a wide range of masters and bachelor degree programmes in the field of: Health, Information Management, Social Work, Business Studies and Energy Management in two campuses in Eisenstadt and Pinkafeld. We have been offering unique degree programmes for over 20 years with more than 6.000 graduates. Our Health Department is focusing on health promotion, health care management, health care and nursing and physiotherapy. 
Our Mission: We unite Topics & Diversity, we unite People & People and we unite Team Spirit & Success. 

What is your institution doing in the field of digital integrated healthcare?
The Master Programme "Health Management and Integrated Care" was established as the first study course in Austria for integrated health care. This Programme recognized contemporary challenges and offer the right answers to relevant healthcare questions. Therefore, the Programme trains students and qualify them to integrated Health Care Managers. Graduates are enabled to take forward-looking activities in the health and social welfare sector. Integrated Health Care Managers have profound knowledge, excellent communication and cooperation skills to ensure integration in the Health Care Sector. Integrated healthcare Managers work in intramural or extramural areas and in all institutions in health care sector.

What is your role in digitalLIFE4CE?
The University of Applied Sciences Burgenland is the Lead Partner in digitalLIFE4CE Project. We take the responsibility to ensure a strong project management. Furthermore we are responsible to contribute to all thematic project activities and to guarantee scientific approach. We bring in our comprehensive knowledge and expertise about networking, integrated health care management and scientific research.

What is your motivation for being partner in this project?
Our aim is to solve gaps and minimize fragmentation in the Austrian and Central European Health Care Systems. A key element is strengthen cooperation, communication and coordination between individual health care actors. We are convinced that digital integrated health care should have the aim to ensure more effective and efficient health care for all citizens. 
Interview with Peter J. Mayer and Alexandra Weghofer, FH Burgenland