Spot seminar in Karlovac 
27/05/2019
Karlovac (Croatia)
Activity:  Spot seminar
Target: Technicians and enterpreneurs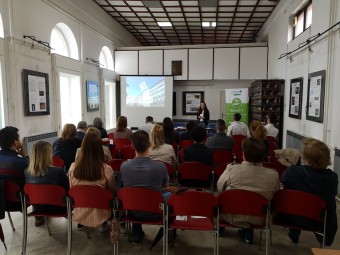 On May 27, in Karlovac, Croatia, as part of the BhENEFIT project, an interesting spot-seminar on "How to properly insulate buildings under protection?" was held.
The seminar was organized by the North-West Croatia Regional Energy Agency (REGEA), with the help of a technical partner, company Sto Ges.m.h.H.
Topics went from discussing what should be done to achieve energy efficiency in buildings under protection, to good practices and experiences from previous European projects as 3ENCULT.