Training: ICT Tools for HBA management
22/11/2019 
Karlovac (Croatia)
Activity:  TRAINING - ICT TOOLS FOR HBA MANAGEMENT 
Target: Technicians of Municipality of Karlovac
Participants: Local public authority, Technicians
Website: BhENEFIT - radionica B, tehničko osoblje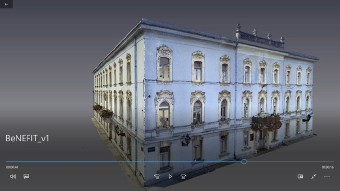 The ICT Tools training for HBA management offers an alternative training model suitable for skilled professionals and planners with interest to improve their understanding and skills when working with BIM and GIS systems for enhanced sustainable HBA management.
According to the Guidelines for the implementation of training activities, the general objective of the training is to improve the abilities of the target group to use the available GIS and BIM technologies related to HBA management.
The training held was very successful because all the technicians expressed their commitment to the fact that cultural heritage is one of the main drivers of future development and they are aware that every new project / reconstruction must be coordinated with all stakeholders, which is a basic prerequisite for the for the success of the project. They can use and adapt the information shared by the teacher in their tasks related to HBA management. Technicians have some problems with generating and collecting the necessary data, and there is a partial lack of experts and organizations who/which are able to support these innovative ways of HBA management.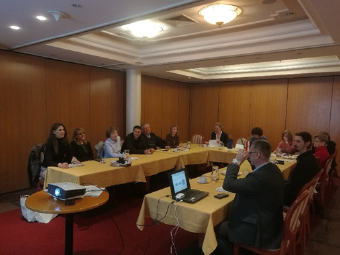 The city of Karlovac as the organizer of the event is very pleased with the turnout. All invited persons responded to the event and participated. The training was instructive, informative and very interactive. Participants actively participated throughout the event, commenting, asking questions and drawing personal conclusions. The training is a useful method to raise the awareness connected to ICT tools in planning and management of HBA and to share of adaptable knowledge collected and developed by the partners of the BhENEFIT project.