THIRD BOOSTEE-CE FOCUS GROUP MEETING IN VELENJE
Our Slovenian partners, the Municipality of Velenje and E-Institute organized their 3rd BOOSTEE-CE Focus Group Meeting on the 17th of April 2019 in Velenje. Different target groups were invited (municipality employees from different departments, energy experts from the KSSENA regional energy agency and representatives of local business support organisations) to discuss and collect feedback on the 3D module of the online platform OnePlace.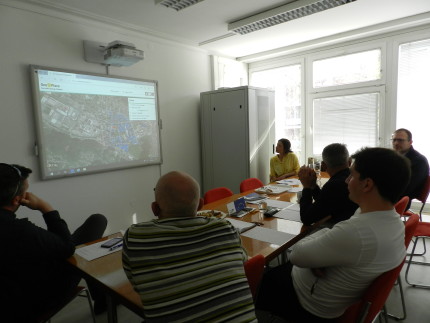 The participants had concluded that the most important tasks at hand is to upgrade the existing 3D model of Velenje with attributes on other public buildings, where these attributes are available. The range of such attributes was discussed and both the organizers and the participants are keen on implementing the proposed changes to the 3D EMS.