2nd Focus Group Meetings in Italy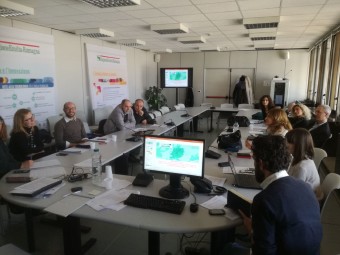 Emilia-Romagna Region organized not only one focus group meeting, but three at the same time. 
Firstly, on the 25th January, in cooperation with ASTER, RER's in-house experts, some key stakeholders gathered in Bologna to focus on EU projects in the topic of energy efficiency to boost an effective exchange of information, to show experiences and results achieved so far and to favour synergies among the projects identified. The meeting was an overview of current projects: BOOSTEE-CE, FIRECE, BhENEFIT.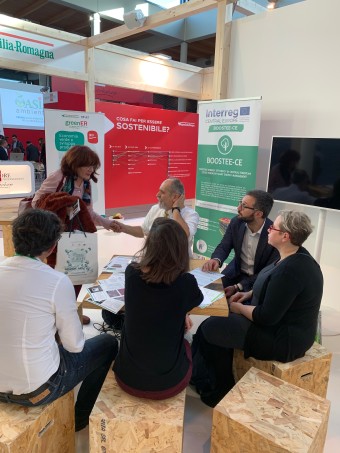 The second meeting was held on 23 of May in Modena, during the "Energy Data Café", where BOOSTEE-CE, BhENEFIT, SHERPA, BUILDLAB, eDEEP, CitiEnGov was presented and the OnePlace platform, and the technical details of the BOOSTEE-CE online viewer/3D Energy Management System were presented.
Finally BOOSTEE-CE was also presented at the Emilia-Romagna Region stand in Ecomondo International Fair. The Focus Group Meeting has provided a recap of the project, objectives and actions with a specific focus on the OnePlace Energy Platform and the 3D EMS, which allows 3D visualization of the
pilot areas of the project. The participants have dialogued with the Emilia - Romagna Region representatives, providing them with ideas and suggestions that will be brought to the attention of the entire partnership.