Bringing it all together for innovation in integrated healthcare system solutions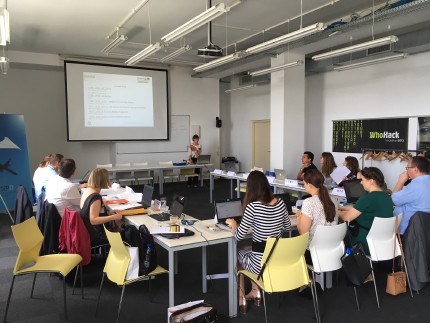 Along with the first signs of summer, digitalLIFE4CE partner from Croatia, STEP RI, organized a partner meeting in Rijeka. This event was held on 4th and 5th of June 2018, and it consisted of a partner meeting, Steering Committee meeting, workshop, as well as presentation of Croatian healthcare system by Prof. Dr. Igor Prpić.
The main aim of this partner meeting was to determine the next steps towards defining concrete mobility actions, pilot cases, as well general cooperation between partners and their stakeholders in order to make this cooperation last even after the end of the project in October 2019. Partners worked intensively in different workshops for preparing the forthcoming work packages.
Therefore, the focus was placed on defining new methods to boost the RTD and innovation performance on Digital Healthcare System Actors, which is also a projects specific objective in the current working package. While the upcoming work package is focused on increasing effective, efficient and distributed CE transnational cooperation within the integrated CE digital healthcare innovation system demonstrating the concrete potential at vertical level.
All partners used this opportunity to finalise the concept of their mobility actions, which is based on visiting other partner locations for workshops, events and study visits. This will lead to more knowledge transfer in the field of innovation in integrated healthcare system solutions.
Due to those one-on-one discussions, partners also took the chance to take the first steps towards designing their pilot cases and established cooperation between each other. Thus, many mobility actions have been agreed upon, involving not only partner institutions, but also relevant stakeholders from the field of digital healthcare.
During this meeting, partners had the chance to listen to the main aspects of the Croatian healthcare and e-health system, in the presentation held by Prof. Dr. Igor Prpić, from Clinical-Hospital Center Rijeka, who is also project's associated partner. That gave all participants a clear overview of potential docking points within digitallIFE4CE project.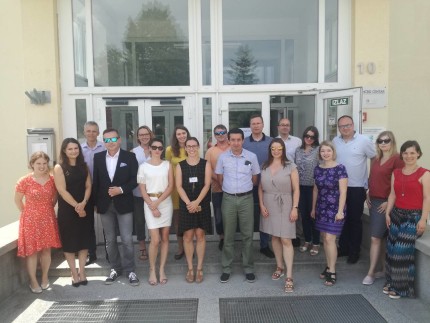 One very aspect off the agenda was the special atmosphere partners experienced with each other in Rijeka. Besides the official agenda and achievements, Rijeka provided the partners with the opportunity to get involved more casual. That provided a great opportunity for the team building. Around the official part, all got involved in discussions, laughed and generally, created relationships that will outlive the project's lifespan.
by  Ana Marković Čunko