3rd CE-Connector Days

We are happy to invite you to the 3rd CE-Connector Days on the 14th of June.  
The 3rd CE-Connector Days will be organised online with inspirational keynote speakers. The main topic will be angel co-investments to early stage startups with the support of public providers. CE-Connector partners will share their good practice with you and they will also present the results of their hard work.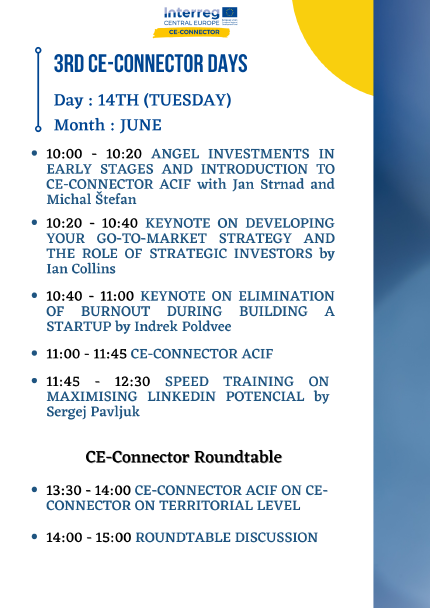 Do not hesitate and register here!
Tickets are limiting and there is so much to see! Join us and get inspired.
Streamed at https://www.youtube.com/watch?v=5kqEUDVmfYw