In epidemic, social companies also expect support
The economic crisis caused by a pandemic, affected them first. Tropem Przygody fights for survival and helps others. This is the philosophy they follow as a social enterprise. They shared a common passion and work, in which people are the most important.
Seven years ago social cooperative Tropem Przygody (TP) started its activity. It was a response to the desire of young scout instructors to leave their hometown -  Kielce. The point was to find a job for people who, thanks to the support of TP, are leaving the circle of people at risk of social exclusion.
TP are  people who actively work with young people - active scout instructors, members of associations, educators and managers of holiday camps. TP's offer includes rallies, trips, camps, summer camps, city games, themed quizzes, sporting events, festivals, concerts and study visits, events for companies, offices and schools.
Tropem Przygody's activity is based on the event industry, which was affected by the coronavirus pandemic at first. In 2019 the cooperative completed orders with a total value of over PLN 4 million. It is estimated that in 2020 the total value of orders will amount to PLN 500,000. TP permanently employs about 5 people. However, for events, camps and other activities organisation they partly-employed up to 50-60 people a year.
We talk with one of the co-founders of Tropem Przygody, vice-president of the board Marcin Jedliński about how the reality for the social economy has changed.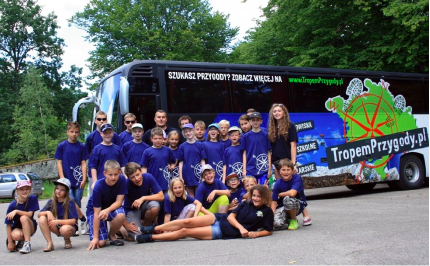 How do you cope with this situation? You don't organize any of your events - the main source of your income?
We completely lost revenue at the beginning of the season. Our activity is seasonal - half a year we consume stocks collected and in May-September we work at 200 percent of the norm. Pandemic reached us at the worst moment. We started the implementation of the first orders and started to earn first money. At the moment, customer loyalty is our rescue, we are involved in several projects, but the situation is far from optimistic... Another solution for that situation is quick re-organization, change of profession.
Do you have the option of any  support (external support, local government support, subsidies, etc.)?
We intend to use some kind of help for entrepreneurs - anti-crisis shield. We are using any form of support (I would avoid word "help", because we – the entrepreneurs - maintain the system by paying taxes and many others). On the other hand, the assistance offered is not sufficient with the total loss of income. The system must take into account that it may lose another "breadwinner".
The support of contractors and customer assurance is very encouraging for us. Contractors have significantly reduced our subscription fees (Kielce Technology Park reduced our rent, the company from which we rent the printing device has completely cancelled the subscription, accounting reduced its salary by 50%). But we do not know what will be in the future…
What is the most difficult in such a new situation for companies like yours?
Mistake is to conduct activities in one or several related industries and reluctance to change even a momentary direction. At the same time, we just like to do what and we not necessarily want to do something else. It's hard to find the "golden mean" and make a change.
For me, it is difficult to reduce employment by 100% and switch to some system of possible orders - payments from actually implemented activities. For now, I strongly refuse this, hoping for a change in the economic situation, new government announcements, or simply - for something. At the same time, each day of no orders is a several hundred zlotys loss that we can never catch up. 
For me it is difficult to find the "golden mean" between depriving my employees of income and livelihood in the long run and falling into gigantic debts for which I am responsible for my own assets.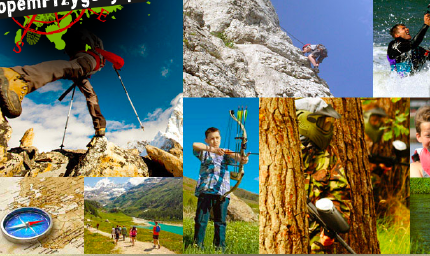 How long do you think it will take for your company to "rise" and rebuild losses and arrears?
Tourism and recreation is a real FILO - First In Last Out. We were the first to feel the effects of the crisis (in mid-March losing all prospects for any long-term earnings). The last of this crisis will also start to rise. Companies and institutions will come out of the crisis battered. This is not the time for integration events and joyful sounds of mechanical music. It's time to rebuild your position and rebuild employee confidence. It is sad, but it will take several years  to reach the level we had in 2019. Certainly faster than we built it the first time. But  can anyone say that the world will return to its pre-pandepic state? Probably not. Therefore, either we will change a scope of our activities (for a moment), or we will terminate activity until normality begins.
So, what do you do in the current situation?
We wait, we see what happens. Unfortunately, this is not going well. Our employees currently have no real work to do, and are still employed and receive remuneration in this regard. In connection with the above, I allowed myself to suggest that individual, voluntary involvement in activities for the benefit of others would be a good idea. This is corporate social responsibility. Despite the fact that we are "drowning" in a sense, we have engaged in assistance activities for hospitals and medical services, for seniors. We still have nothing to do. We are waiting, hoping for a better tomorrow. So why not take action to help others? This is the philosophy we follow as a social enterprise - in my opinion, it is simply worth living.