CEETO Pilot Area Teasers are online!
November 29th 2018 – The teasers are a video-presentation of the main features, touristic offer and challenges regarding tourism management of the CEETO project's selected Protected Areas.
At the same time that CEETO Interreg Central Europe released the film "A Sustainable Journey", one of the foremost dissemination outputs of the project that aims to foster sustainable tourism, the Teasers of CEETO Pilot Protected Areas were also aired online.
These video-presentations have been produced by each of the CEETO partner institutions representing one or more of the project's 8 Pilot Areas in collaboration with EUROPARC Federation. The objective of the Teasers is to introduce the main features and touristic offer that the Protected Areas have and their foremost challenges for tourism management that they will tackle through the CEETO project implementation.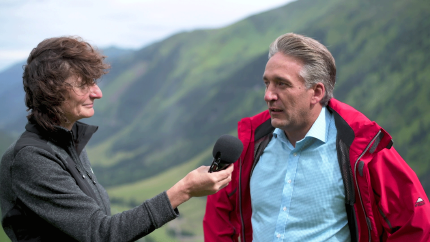 The Teasers will be distributed online in order to promote these Protected Areas and the project itself, and they will be presented by each CEETO partner institution in the dedicated events that the Parks will celebrate in order to raise awareness among visitors and local communities on the importance of managing tourism sustainably.
The Pilot Area of CEETO project have been selected by each project's partner institution to be used as a laboratory for the implementation of the CEETO Sustainable Tourism Management Action Plans. These Plans, aiming at improving the protection and sustainable use of natural resources and heritage, will be finalized and monitored within the project.
Below, you can find a compilation of CEETO Pilot Areas dedicated pages for each of the 8 Protected Areas involved in the project, together with the Pilot Area Teasers.
| | | | |
| --- | --- | --- | --- |
| | | Appennino Tosco Emiliano National Park | Sölktäler Nature Park                                      |
| | | | |
| --- | --- | --- | --- |
| UNESCO Biosphere Reserve Salzburger Lungau  | | Nature Park Medvednica                                             | Strunjan Landscape Park                                             |
For more information on CEETO Action Plans and its implementation, please follow our CEETO news, Facebook and Twitter accounts.