CEETO Technical meeting in Budapest, Hungary
March 12th 2018 -  CEETO partners hold their first Tecnical meeting in Budapest to identify tools to be transfered to CEETO regions.
During the last 12th to 13th of March, partners of CEETO Interreg Central Europe project hold their first Technical meeting in Budapest, Hungary. The meeting, coordinated by the Region Emilia Romagna and organized with the support of Nimfea, was aimed at identifying which tools/practices are applicable/transferrable to CEETO region and PAs. 
Project partners discussed the contents and the finalization phase of the Handbook of successful and innovative practices for a sustainable tourism inside Protected Areas that will serve as a base for the implementation of the 8 pilot projects in 5 different countries. In the meeting were also presented technical and financial updates on the project management and reporting (by the Region Emilia Romagna), on the communications state of art (by the EUROPARC Federation), and the first steps towards the realization of the CEETO Network (by the WWF Adria).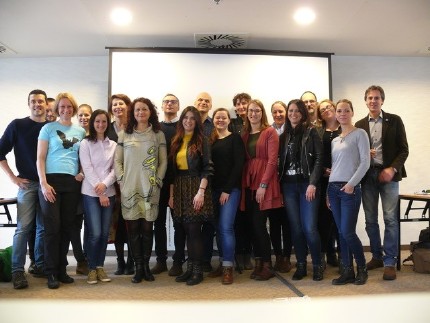 Project partners also exchanged on how to best envisage Phase 2 "testing", specifically what concerns the monitoring of the implementation of the Action Plans in each pilot area. It was an opportunity for the project partnership to become more cohesive and plan jointly the future activities and events. In fact, during the meeting, were also decided the next meetings, in particular:
4th -5th June 2018: Participatory planning workshop in Lungau (AT)
3rd week of October 2018: Mid-Term Conference in Zagreb organized by WWF Adria.