CEETO project at the 7

th

Symposium "Kopački rit: Past, Present, Future" 2018.
The  "Kopački rit: Past, Present, Future" Symposium took place in Tikveš, (Slavonia, Croatia) during the 27th and 28th of September and counted with international participation.
The 7th Symposium "Kopački rit: Past, Present, Future" was organised by the public institution Nature Park Kopački rit, the public Institution Agency for Management of Protected Natural Values in Osjek - Baranja County, the Faculty of Agrobiotechnical Sciences Osijek, the Faculty of Education and the Department of Biology, which are parts of the Josip Juraj Strossmayer University of Osijek. Two international associations, the Danube River Network of Protected Areas (Danubeparks) and the Balkan Enviromental Association (B.EN.A.), assisted the international support to the organization of the sympostium.
On September 27th and 28th of 2018, during a two day symposium, 42 presentations were held including 19 oral and 23 poster presentations. Public institution Nature Park Medvednica presented the poster of CEETO project to all the participants.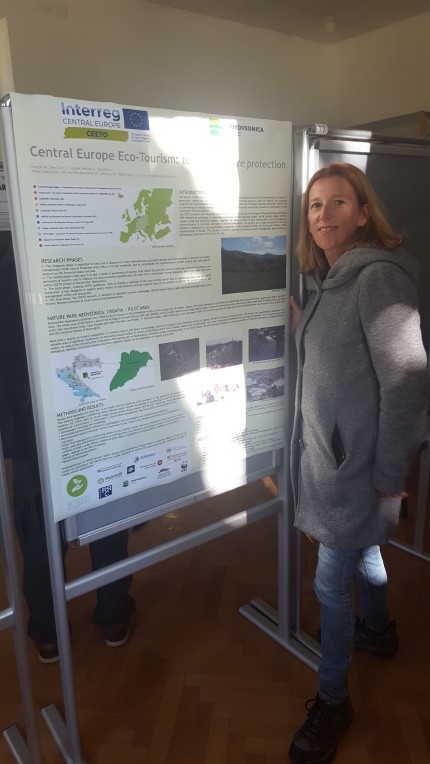 CEETO poster included general information about the CEETO project and information about the Nature Park Medvednica Pilot Action.
Altough the symposium was focused on biodiversity, ecology and the enviromental status, it also promoted a multidisciplinary approach on the topics of education, history, linguistics, tourism and sustainable development.