CEETO project at EUROPARC Conference 2019, Latvia
September 24th to 27th, Latvia - The EUROPARC Conference, which represents one of the biggest gatherings for protected area proffessionals in Europe, was hosted in Kemeri National Park, Latvia. Hosted under the theme "Nature on your mind – understanding our values", the focus of the Conferene was to emphasize the role that nature plays in human health.
Like every year, EUROPARC Federation organise its annual Conference in coordination and with the great support of one of its members. This year 2019, the Nature Conservation Agency of Latvia was the host of an amazing Conference that took place in Jurmala, a coastal city on the outskirts of Kemeri National Park.
This year, the Conference was hosted under the theme "Nature on your mind – understanding our values", which gave an emphasis to the role of nature in human health. During the 4 days of the event, 370 participants from 40 countries joined the different talks, workshops and social events that the varied agenda included. The participants were, this time, challenged to find solutions in the form of "EUROPARC Green Prescriptions" that will help to increase the value of nature across multiple sectors of our life: politics, business, health, arts and the creation of spaces.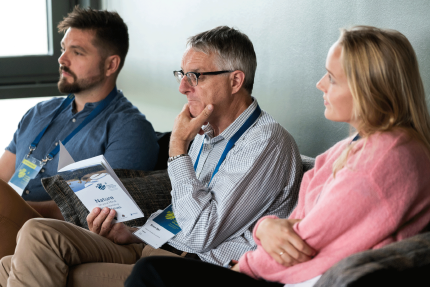 On September 25th, fourteen different Workshop sessions were presented by international speakers on a wide variety of topics concerning protected areas management. Among them, a dedicated workshop to Sustainable Tourism was organised under the title workshop 2.1 - What cost-effective and low-impact models are possible for businesses and protected areas to manage sustainable tourism?. During this session, Carol Ritchie, EUROPARC executive director, presented CEETO project to the attendees highlighting some of the main outputs and results that the project has achieved until the date.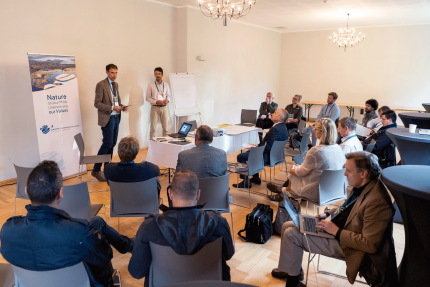 On September 27th and as in previous editions, the EUROPARC Market Place generated great expectation among the participants that were seeking for a distended moment to talk with their peers and find information about, regions, parks and different initiatives represented in the various stalls that scattered across the venue. Amid casual conversations and surrounded by food delicacies from all the corners of Europe, EUROPARC Federation, offered information about CEETO project and its outcomes. Furthermore, the film "A Sustainable Journey", produced in the framework of CEETO project, was displayed to the attendees together with leaflets and other dissemination material.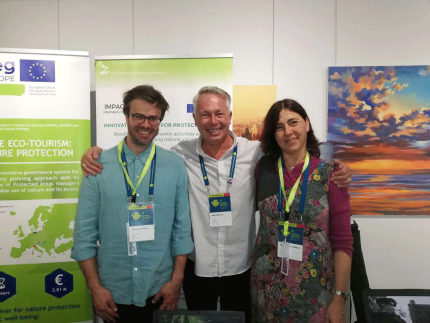 For further information, please visit the EUROPARC Conference 2019 webpage.