CERIecon Finals Stuttgart 2018

Young entrepreneurs from all around Central Europe competed against each other on 22nd and 23rd of February 2018 as part of a Startup contest in Stuttgart. The teams showed their extremely diverse business ideas in front of an international jury. 
16 startups participated in the "Pitch & Play Time" competition. They consisted of the best teams of seven European regions and underwent a 6-month long training in specific co-working spaces, the so-called Playparks. Those Playparks are situated in Bratislava (Slowakia), Brno (Czech Republic), Krakow (Poland), Rijeka (Croatia), Verona (Italy) Vienna (Austria) and Stuttgart (Germany). They were created as part of the EU-project CERIecon (Central Europe Regional Innovation Ecosystems Network), in which the Stuttgart Media University's Startup Center (Generator) and the office for economic development of the Stuttgart region (WRS) are taking part.
Prof. Dr. Alexander W. Roos, principal of the Stuttgart Media University, explains: "Internationalization and entrepreneurship are key topics at the Stuttgart Media University. It's in the playpark where both topics come to life. Stuttgart and the other six participating regions are demonstrating what is possible when innovations meet international cooperation."
Four teams from Austria, the Czech Republic, Croatia and Poland eventually made it to the final pitches at Theaterhaus Stuttgart. In the category "social innovations", TECHART, a lifesaving bracelet from Brno, managed to prevail against "Wheelchair Swing", a wheelchair-accessible swing for playgrounds from Vienna. Two very different business ideas were presented in the "economic innovations" category: A professional makeup palette named "MixItOn" from Rijeka and "Hypersky" - mini satellites from Cracow - that ultimately scored the win.
 The next "Pitch & Play Time" will take part in September 2018 in Region Veneto, Italy.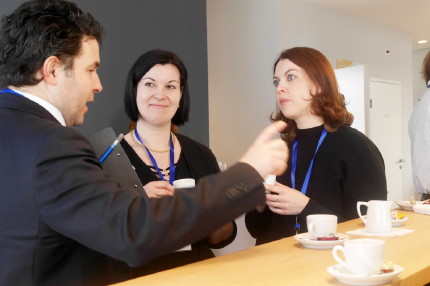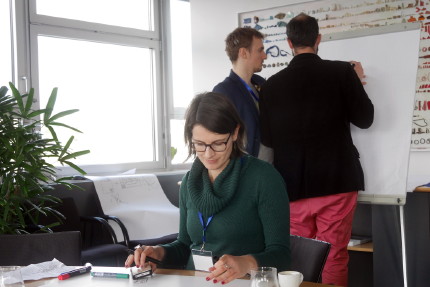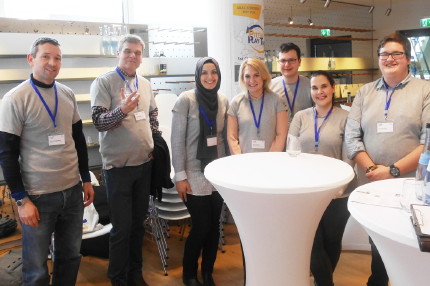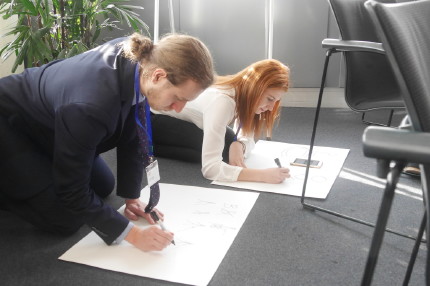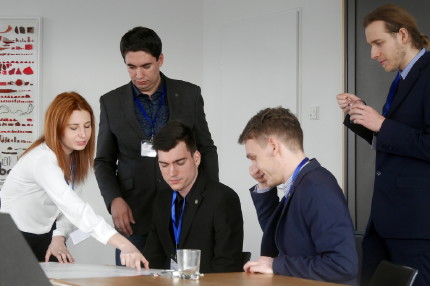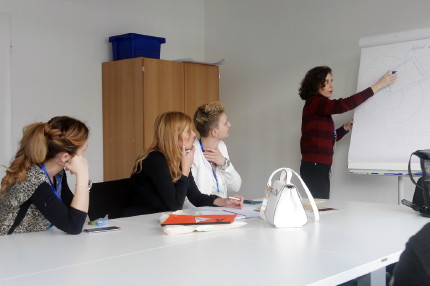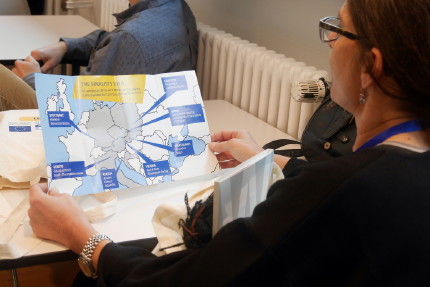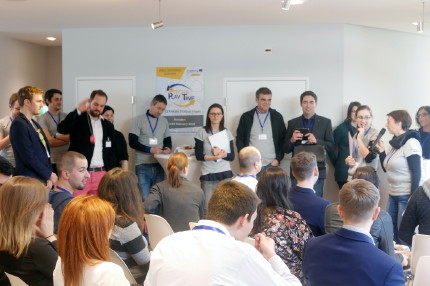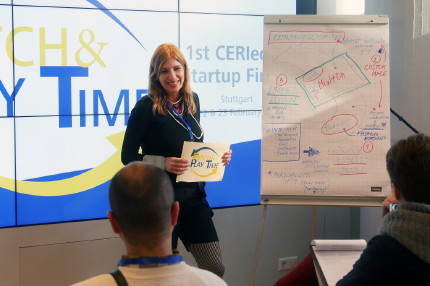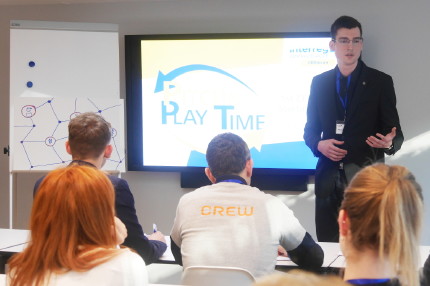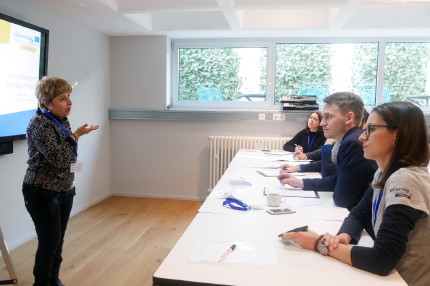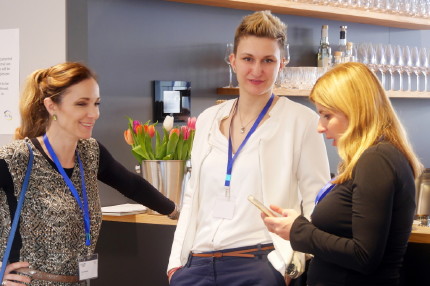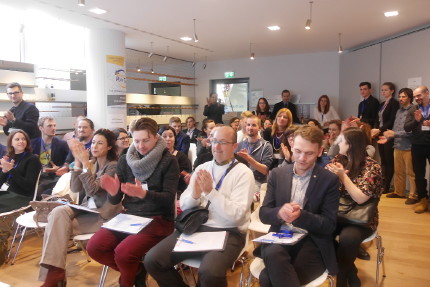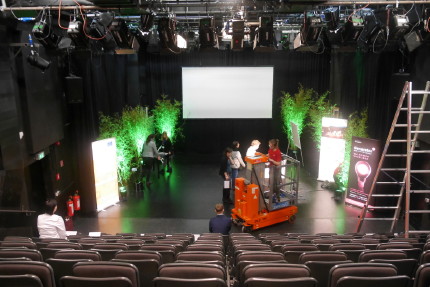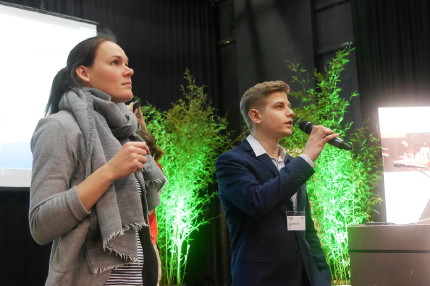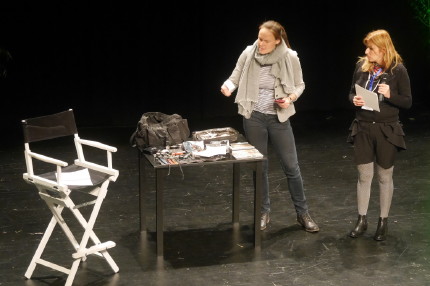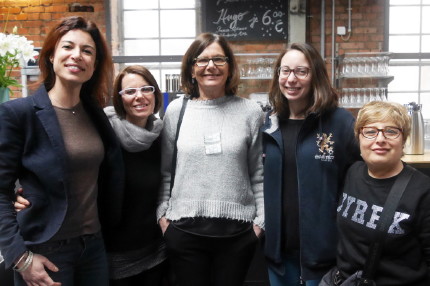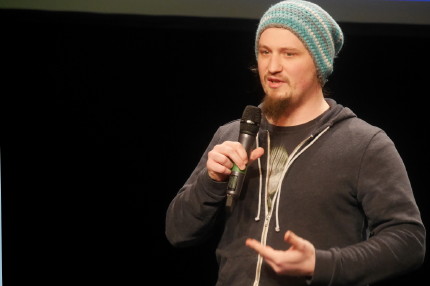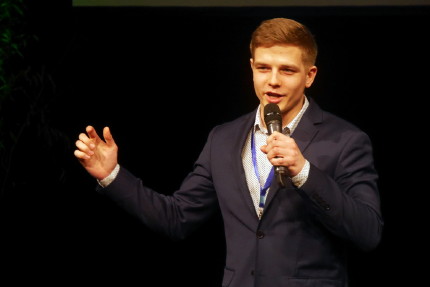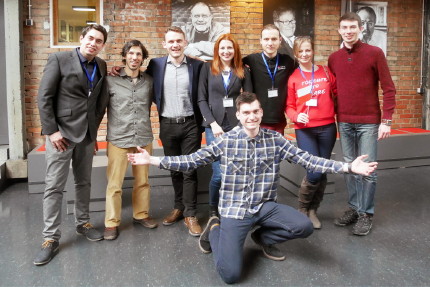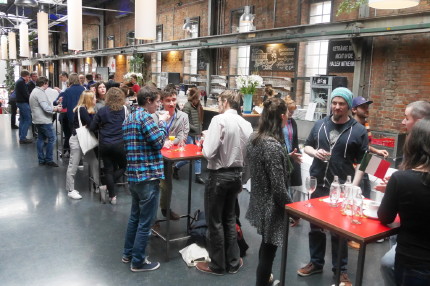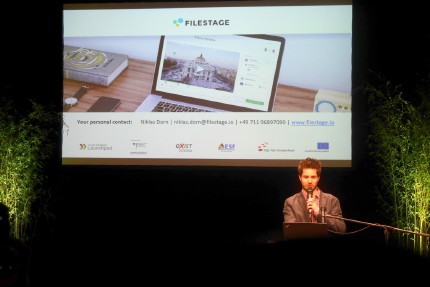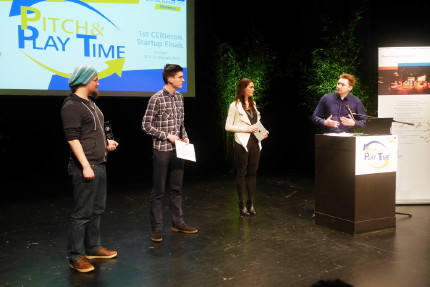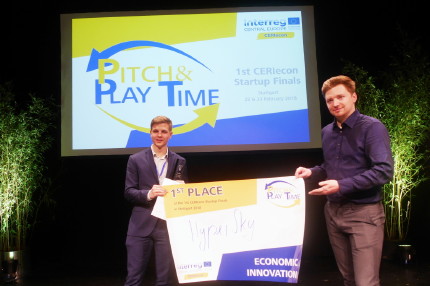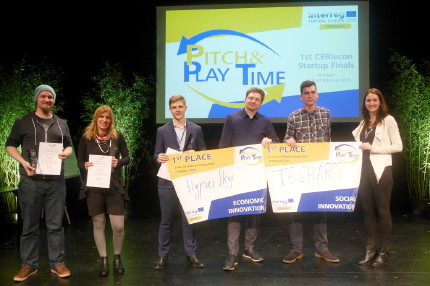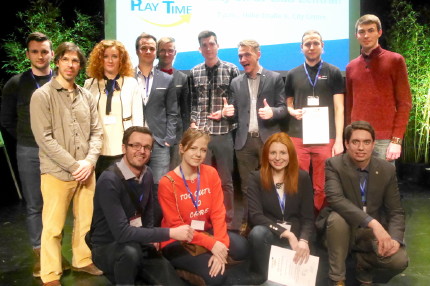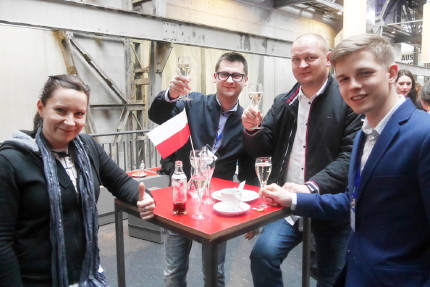 Photo credit: Petra Rösch.