Italian online magazine reporting on Citycircle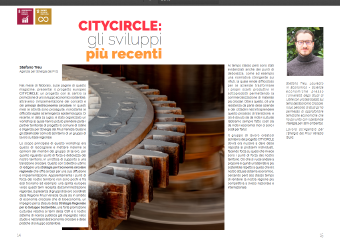 An article focused on the CITYCIRCLE project has been published in an online magazine Evolution, the magazine of Animaimpresa, our stakeholder organisation that that promotes Corporate Social Responsibility of one of the project stakeholders.
The article specifically deals with the first workshop useful for laying the foundations for a strategy for the diffusion of the circular economy in the region Friuli Venezia Giulia, which was held on 23 July. Read it HERE...