REPORT ON CIRCULAR ECONOMY IN ITALY  2021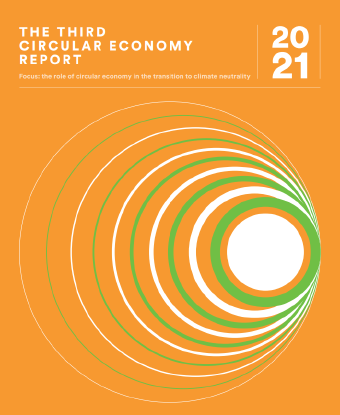 The Italian Circular Economy Network   published the "Report on the circular economy in Italy"
It is the third of its kind, and shows the current state of affairs on Circular Economy initiatives and state in the country. You can read the English version of the report HERE... 
The Circular Economy Network is promoted by a group of companies and associations in collaboration with Italian Sustainable Development Foundation and it aims at supporting the transition to a circular economy by conducting a series of activities. It operates as a forum for debate and the exchange of information and best practices; evaluates the main critical issues and barriers to be removed, indicating the possible solutions to enhance the transition; develops studies and research but also creates proposals for policies and measures to be submitted to political decision makers, enabling a dialogue with institutions at all levels.