CSR Day 2020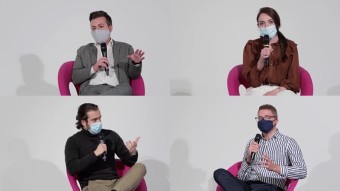 On Friday 30 October, Animaimpresa, one CITYCIRCLE's Italian stakeholders, organized the "CSR Day 2020", an event focused on Corporate Social Responsibility.
This event was broadcast live on Facebook, managing to reach around 100 viewers with a peak of almost 80 persons who watched it at the same time. The recording of the event was uploaded on social media thus managing to reach even a larger number of spectators and it is still being watched.
Stefano Treu from Citycircle Italian project partner APE FVG participated in a debate with other young workers/researchers on the subject and this was an opportunity not only to talk and iform the broader public about the CITYCIRLE project and its objectives, but also to talk more generally about the circular economy.
For those who understand Italian, you can watch the "CSR DAY 2020" HERE...