Circular Future website - a great resource for newcomers to Circular Economy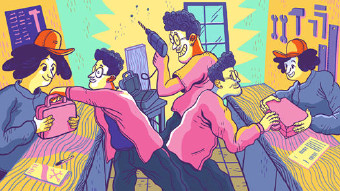 The PolyCE project  presented recently a very useful website called Circular Future.
The website is a perfect address for newcomers to the field of Circular Economy, presenting the principles, background and reason behind the "movement" in a very attractive, easy to understand and aestaesthetically pleasing way.  
The website paints a very vivid, and more important, tangible picture of methods of achieving more sustainable (circular) future and provides additional information on methods and leading examples thus enabling users to really explore the topis.
PolyCE or (or Post-Consumer High-tech Recycled Polymers for a Circular Economy) is a European Commission funded project that is addressing the challenge of addressing the problem of a systematic transformation that involves all actors in the value chain and encompasses the entire lifecycle of plastic materials. Consisting of a consortium of 20 expert orgorganizationslyCE will:
Demonstrate the feasibility of a circular model for the plastics supply and value chain.
Develop a grading system for recycled plastics, which will ultimately serve to provide guidelines for designing new electronic products.
Involve green public procurement initiatives and consumer awareness raising campaigns across the EU (with a focus on Germany, Poland, Italy and France).
Establish a feedback loop from research activities that provides policy input regarding technical feasibilities and conflicts from a technical perspective