Forest town in Singapore - a new and real concept of urban sustainability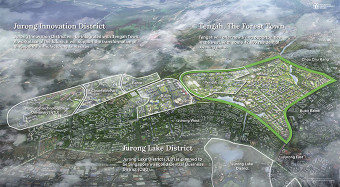 Singapore is an incredible place. The island-nation has risen to become one of the most economically and socially developed countries in the world and has done it against many odds. 

Amongst many modern marvels, Singapore now boasts a unique project in urban sustainability, the Tengah project. An area of 700 hectares in western part of the Singapore island that used to be used for industry and military purposes will be repurposed into a smart and sustainable town with planned 42,000 homes and some unique policies to ensure the wellbeing of both inhabitants and nature. Smart buildings, greenery and a prioritization of walking and cycling that routes motor vehicle traffic underground are some of the concepts that will be used in creating this futuristic urban environment. 
The circular principles will also be employed you can read more on this fascinating story HERE...
Source: World Economic Forum