September Steering Committee and Transnational meeting in Split (HR)
25th - 27th September 2018, Split (HR)
All seven partners will gather in the city of Split from the 25th to the 27th of September 2018, where an update will reflect the events and the status quo achieved so far together with discussion and presentations of the coming steps. Starting with a recap of the overall state of art project, SIPRO will include an overview of the final event organization in Ferrara.
The partners will present a finalized report on the energy unit and three video trainings on interadoptable data. Further, definition of steps will be presented to set up incentive schemes.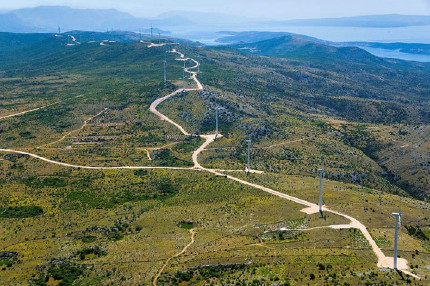 Moreover, Polish partners - City of Bydgoszcz and PNEC - will share their progress on the integration and improvement of the transnational concept for energy unit followed by training videos and updated action plans on SEAP and SECAP. Our partner W.E.I.Z. will share an update of supporting low carbon energy planning.  
Our partner City of Split has prepared an update of upcoming EE projects. SOLAR PROJEKT and San Polo have included an industry update related to photovoltaic power plant management while San Polo will outline the effects of public lighting modernization. Pilot action 3 will be introduced to the partners.
Finally, on-site visits will round out the three day event, where city of Split will take the partners to Cemex photovoltaic plant and Jelinak wind farm.
Details on the outcomes of this meeting can be expected shorty after the event by the end of September.