Mobility nodes Lavamünd-Markt and Lavamünd-Badesee



On 17th April 2019, the construction work of two mobility nodes in Lavamünd (Markt and Badesee) was carried out. The mobility nodes were manufactured in the factory of the company and then delivered to the individual locations in Lavamünd.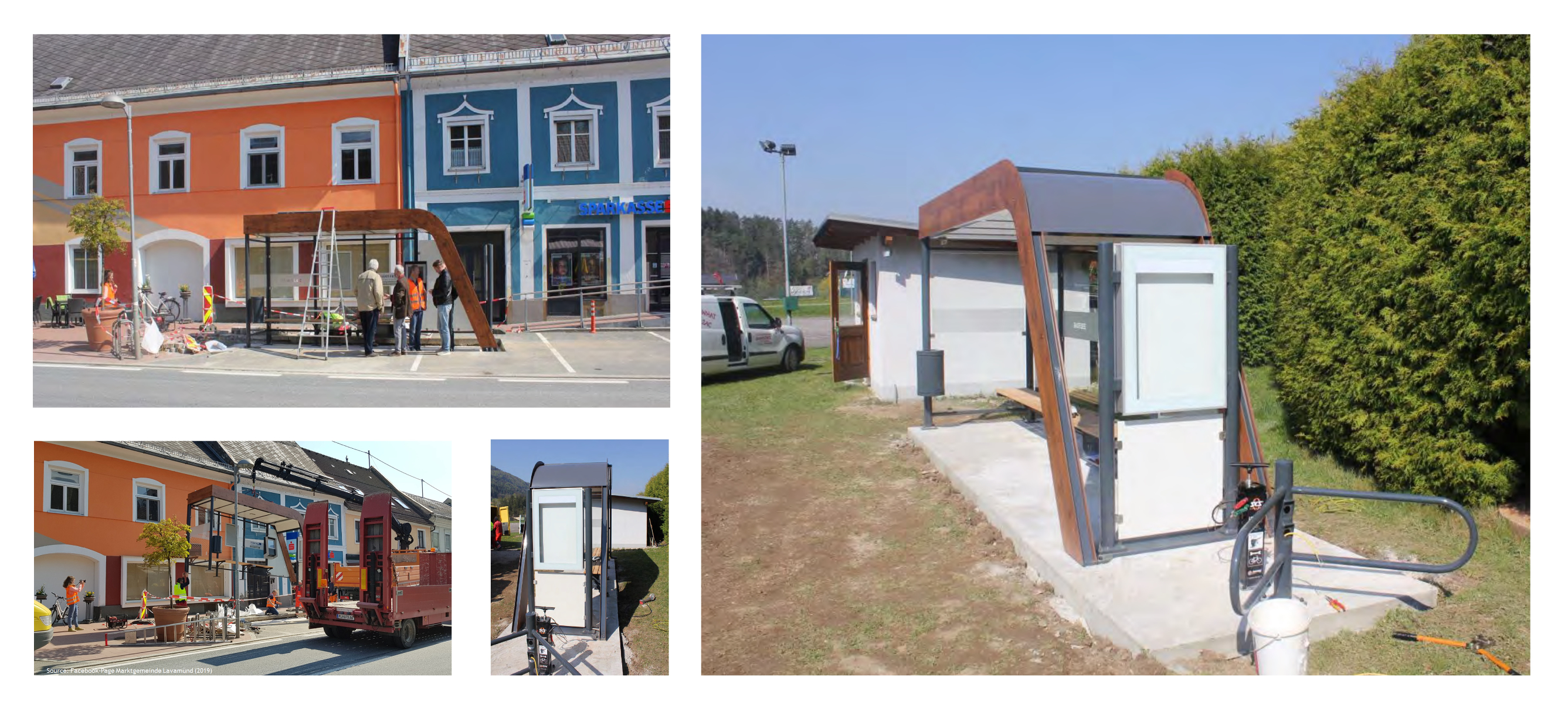 The topic of mobility stations was anchored in the "Carinthian Mobility Plan 2035" and is one of six pillars of the vision for more environmentally friendly future mobility.  Accompanying our pilot project, the establishment of a new bus line from Lavamünd via Dravograd to Velenje, the construction of these two mobility stations was planned as part of TRANS-BORDERS. The key goals of the mobility stations are to make the public transport offer even more attractive, to improve the quality of waiting and to upgrade the public space.
Both locations, which in addition to their function as classic bus stops are equipped with bicycle parking spaces with e-bike charging stations, air pumps or a mounted tablet as an information point, play an important role in the success of the cross-border bus: It is well known that many Slovenians already use the bathing facilities in Lavamünd. This could be combined with the (bicycle)-bus in the future. The mobility node "Lavamünd Markt" also replaces the previous bus stop at the market place. Passengers on public bus services now have a covered waiting area.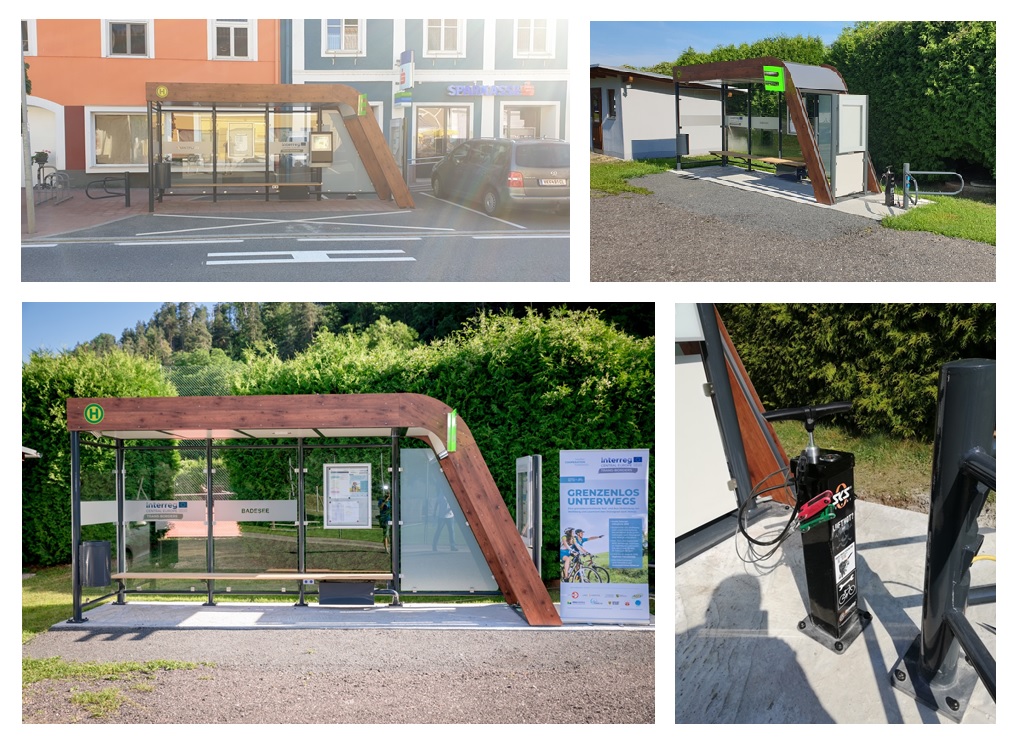 Lavamünd has become an interesting hub for cycle tourism through the measure implemented in TRANS-BORDERS, but also through other projects, Lavamünd has thus become an interesting hub for cycle tourism.
More detailed information on the activities in Lavamünd can be found in our working structure.