New local transport on demand solution in Stuttgart thanks to Dynaxibility4CE
It is rather difficult to provide traditional schedule-based public transport offers outside of the framework of normal operating hours and in areas with a low population density.  Thus, the 'Verband Region Stuttgart' and its transport partners want to foster on-demand offers for local public transport to breach this gap.
On 21 July, a study concerning autonomous ridesharing in a peri-urban area of Stuttgart Region was presented during a meeting of our transport committee. The information gathered from the study is the basis for the new on-demand offers. Thanks to the support of Dynaxibility4CE, inhabitants of Stuttgart will be able to profit from this new offer. The study can be downloaded here (available only in German)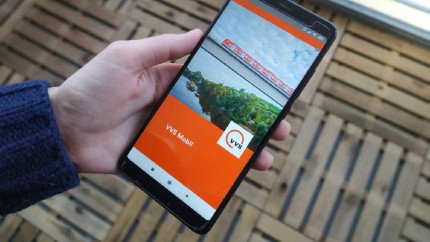 The Region of Stuttgart is pursuing this goal with the decision to utilise on-demand transport systems and integrate them into the local multimodal mobility platform. In addition, the Stuttgart Region Association has examined various options for on-demand transport for the region.
Additionally, the region in the South-West of Germany aims to promote these services by substituting traditional rail replacement services with on-demand services. Whereas dedicated bus lines would have executed the rail replacement services for a specific part of the S-Bahn network that is currently under construction, additional on-demand service will be used.
Through the so-called ride pooling, the minibuses used for the on-demand service are to be optimally used, which reduces the impact on roads and environment.