User experience tests to boost the quality of the multimodal app "GrazMobil"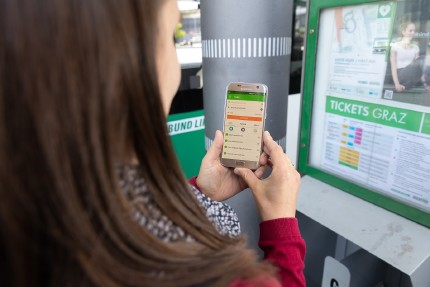 In 2020, six local stakeholders from the City of Graz and its Functional Urban Area have formed a strategic alliance to steer the realisation of "Mobility as a Service (MaaS)". This collaboration helps updating the existing multimodal app Graz Mobil to a state-of-the-art MaaS platform for the metropolitan area of Graz. The new app will offer access to private and public mobility services and can be used as a one-stop-shop for mobility in Graz and Styria in the future.
Thanks to Dynaxibility4CE, a User Experience Evaluation of Graz Mobil was carried out in June 2021 and took place in a laboratory of FH JOANNEUM, University of Applied Sciences Graz. Eight participants with different backgrounds were part of the tests that were carried out by the Institute of Design and Communication.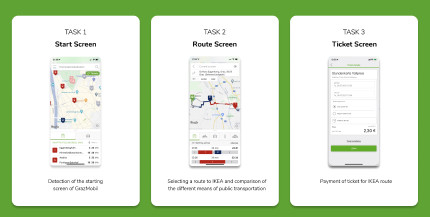 The test users attempted to complete several tasks, such as finding an adequate public transport route or booking a PT ticket for predefined routes. All tests were recorded, and the target users were interviewed afterwards. The results will be summarized in an evaluation report on the usability of the app until the end of August 2021. Tentative results will be used to further improve the ticket purchase process. The participating students recommended to also provide an English version of the app.
The user experience evaluation of the app "Graz Mobil" was accompanied by additional tests, based on mock-ups (prototypes) of the new multimodal app functionalities. Those joint findings from both user experience tests form the basis for the new regional MaaS-platform.