ESTABLISHING  DIALGUES TO IDENTIFY NATIONAL CIRCULAR WATER POLICY RECOMMENDATIONS
Since beginning of the summer 2021, project partners in participating regions,  started  with organization of national roundtables, with the purpose to identify the most relevant policy recommendations, that can contribute to the boost of  the circular water use in CE countries.
Set-up  dialogues with relevant national stakeholders and experts, provided the needed feedback, what are the burning issues related to water use and how to tackle them in the future, through more comprehensive government solutions.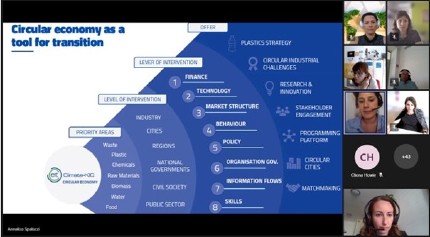 Presented national policy recommendations and national round table conclusions, will also serve as an information and knowledge base for preparation of  common Transnational strategy for creating an enabling policy framework on circular water use in CE cities.
The policy recommendation documents are available on the CWC website.