Ecological Tourism in Europe Conference, Germany.
Putbus, March 1st 2018 - Biosphere Reserve Southeast-Rügen participates at the conference on tourism related sports and leisure activities in Protected Areas.
On February 2nd 2018 the CEETO Project Coordinator of the Biosphere Reserve Southeast-Rügen participated at a one-day conference organised by the "Ecological Tourism in Europe" association (ETE). In this first of three conferences in Berlin, the sustainability pillar "Environment" was looked upon, specifically the claims and pressures on nature due to tourism based sports and leisure activities. This topic is interesting for the Biosphere Reserve as high visitor frequencies during the peak season can lead to conflicts between competing claims among interest groups.
The topics that were covered during the day included, on one hand, current tourism trends like mountain bike trail centres in attractive landscapes, mountain bike pump tracks in rural or urban areas like in Zurich, urban water parks for water sports activities like surfing on the Eisbach in Munich, as well as man made wild water parks for kayaking and canoeing. On the other hand, the difficulty of dealing with illegally created (online-available) bike tracks in protected areas that increase traffic and often are uploaded into mainstream GPS devices, as well as the legal case of the adjustment of the Alpine Plan on the Riedberger Horn and possible related environmental and legal consequences.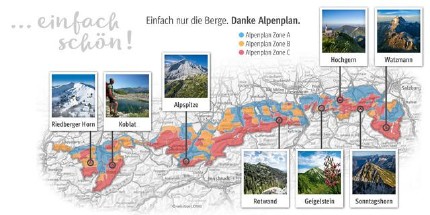 Some scientific research was presented that showed a positive correlation between people who actively seek and enjoy nature (e.g. kayakers, hikers, mountain bikers) and the support for nature protection (e.g. financial contributions). On the other hand, it showed that society is becoming more alienated from nature, especially younger generations, and this begs the question what value is placed upon nature and nature protection in the future.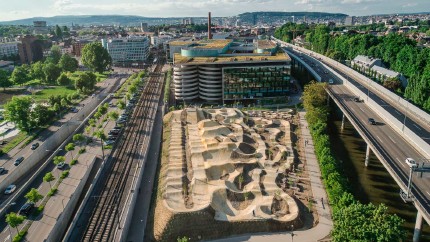 Particularly the approach to manage visitor flows through expanded bike routes and grazing grounds presented by the Nature Park Barnim as well as the cooperation with a local dairy farm that supports nature protection initiatives within the park are remarkable cases of dealing with tourism pressures. It would be interesting to see if such or similar measure could be implemented in the Biosphere Reserve Southeast-Rügen. 
In the coming month the "Ecotourism in Europe" association will organising two follow-up conferences one focusing on the "Social" and on the "Economic" pillars of sustainability in tourism development. The Biosphere Reserve intends to continue following this event series.