EfficienCE Final Conference was held in Leipzig
After 3.5 years of successful cooperation, the final conference of the long-term project EfficienCE with 12 project partners from seven Central and Eastern European countries took place on June 10, 2022, in the Design Offices in Leipzig. The Digital City department led the overall consortium and developed and coordinated the implementation of the individual project modules in Leipzig. The goal of the EfficienCE project was to reduce CO2 emissions in the participating regions with various ideas and measures. In addition to the application of databased planning, the project primarily aimed to increase the use of renewable energies in local public transport and to develop a job and training profile for energy managers in local public transport companies.
During the two days of the final conference, project results and pilot measures of the individual cities were exchanged. In Vienna, photovoltaic plants were installed on the roof of the metro station Ottakring as part of the project. The Gdynia EfficienCE pilot investment is an innovative energy inverter allowing to feed the otherwise wasted energy directly into the building's energy system or to the e-car charger. In Maribor, a test of a fast charger within multimodal charging was conducted, and Pilsen developed the integration of a buffer storage into the trolleybus network.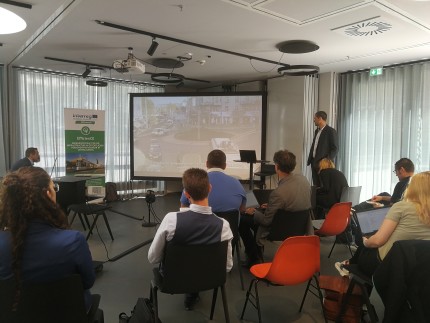 Finally, the City of Leipzig presented its project in cooperation with the Digital City Department and the Office for Geoinformation and Land Use Planning, as well as the Leipzig Public Transport Company. The parties created use cases for more energy-efficient public transport planning in connection with the development of an urban data platform. This marked the first planning steps for more efficient energy use, especially in the area of public transportation in Leipzig.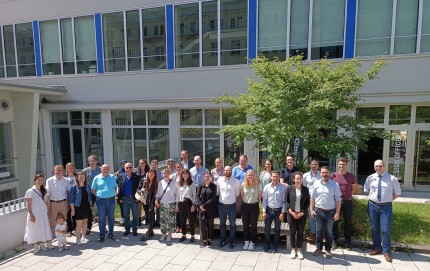 Author of the article: City of Leipzig
Background photo: City of Leipzig