FIRECE FINAL EVENT - GREENER SMES FOR A MORE SUSTAINABLE WORLD 
16th September 2020, Online
Great success for the FINAL EVENT of FIRECE project on 16th September 2020.
More than 130 participants from all the countries of Central Europe Area registered to the event, which was attended by an average of 90 participants.
The audience included, among others, public local institutions, banks, universities and research organizations connecting from Austria, Hungary, Germany, Italy, Poland, Czeck Republic, Croatia and also Belgium and Netherlands.
Relevant results achieved by the partnership were presented, focusing in particular on Guidelines to implement financial instruments, the tool to assess public investments addressed to support industries, examples of innovative financial instruments, the results of the assessment of local public investments and a promotional video.
In addition, Joint secretariat representative presented the INTERREG CENTRAL EUROPE 2021-2027 opportunities for cooperation.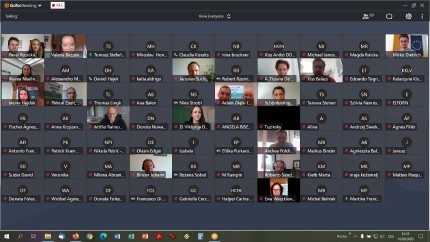 The Presentations of the FINAL EVENT are now available and the download is for free!
Where can you find these files?
Click on the FIRECE website button "Documents and Publications". Afterwards you will be guided to the files.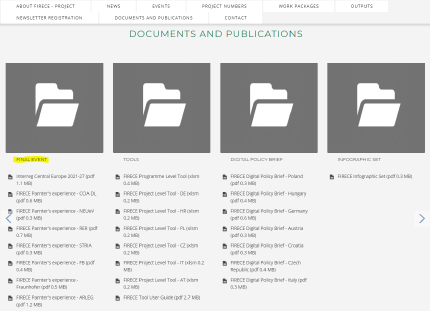 Or click on the "Links" below and get directly to the files: