Invitation to City Water Circles Final Conference
City Water Circles transnational team kindly invites all interested stakeholders from Europe to join to the closing project conference.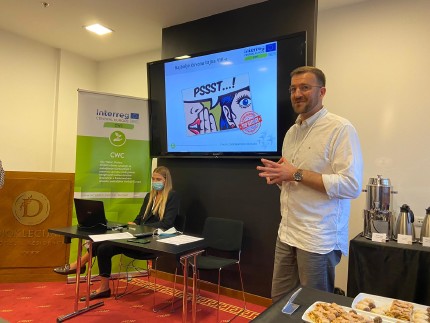 DATE: 9th June 2022 10:00-16:00

LOCATION: SPLIT UNIVERSITY Faculty of Civil Engineering, Architecture and Geodesy Ulica Matice hrvatske 15, 21000 Split

Presentations and roundtable discussions will be streamed, online participation is open.
The conference day is dedicated to summarize and present the outputs and lessons learnt of the City Water Circles. 
The conference gives a deeper insight to the project outputs:
• Open knowledge resources on circular urban water manegement for municipalities
• Working on local and European water strategies with stakeholders
• Real innovative actions in cities: green roofs, raingardens, real time data management, rainwater harwest, greywater reuse, secondary raw material production from wastewater
AGENDA (pdf)
Due to the limited number of participants, registration is needed.
Please, register HERE
Deadline of registration: 27th May 2022