Finalizing of the second workshop series in Burgenland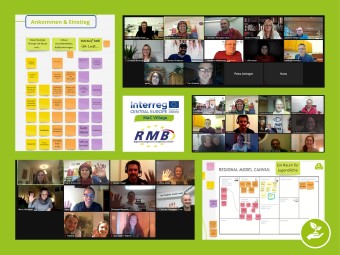 The second series of workshops in the three villages in Burgenland were held online due to the Corona-Lockdown. 
A total of 38 people attended the online conferences on 19.11.2020, 25.11.2020, and 26.11.2020. The online event was organized by the company Cardamom in coordination with SRH Berlin and the Regionalmanagement Burgenland. During the individual meetings three different tools (Zoom, Miro, Trello) were used simultaneously. The participants mastered this technical challenge very well. The already existing ideas from the first workshop series could be deepened and some project teams were enriched with new people. Additionally, some ideas from phase 1 were revised and new ideas were added. The final project ideas with the project teams will continue to be coached and supported by Cardamom until the next date in January 2021. In the meantime, work and networking will take place on the Trello platform. On the project board the project ideas are additionally connected with participants from other countries. This means an enormous added value for the individual project teams.