Healthday.si 2017
Ljubljana, 10th December 2017
Healthday.si, a yearly conference on digital health community has been organised in Ljubljana on  6th December 2017. The aim of the conference was to tackle key challenges in innovation in healthcare with a different - lateral approach.  The main discussion was around significant challenges in innovation processes in healthcare industry; lengthy commercialisation processes, access to financial resources to develop innovations and weak collaboration between innovators and health experts.  
HealthDay.si, Slovenian ECHAlliance ecosystem exists, because of two reasons. Firstly, because of encourages of Slovenian ecosystem stakeholders, towards implementing innovations in healthcare, and secondly, because of expansion of Slovenian knowledge in international space. We are certain, that we went another step further, towards our common goals, with this event and all the activities related to DigitalLife4CE project which promotes best practice cases in so called 'Healthcare Excellence Spots' and investigate ways to increase investment in digital health start-ups. Reminder on that, was given by Marjana Majerič from Technology park Ljubljana, co-initiator of HealthDay.si.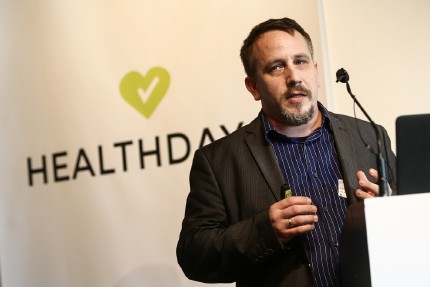 The conference started with the speech by Haim Gil-Ad from NovelluisDX company and an active initiator of Israeli's companies' involvement, proposing approaches scientifically qualified medical industry start-up companies need to take in order to penetrate a global market.
Other participants and speakers were key healthcare solution providers, from various regions, yet with a common ambition – to blur the boarders and propose solutions to expand globally. Joao Pita Costa proposed digital solutions in health industry by illustrating the use of global mass data for the identification of population health. Anže Droljc presented EMRAM 6, a solution for a Paediatric Clinic in Ljubljana, while Vasja Bočko presented new globally oriented company Iryo.si in Slovenia.
Presentations in the second part of the conference focused in reviewing, analysing and presenting the current status of innovations in healthcare; Vesna Dolničar, Faculty for Social Science and introduced project ITHACA and a Query about Slovenian ecosystem of Healthcare which outcomes are of interest also for DigitalLIFE4CE partners. Jana Šimenc, from ZRC SAZU exposed the challenges in innovations itself and highlighted main challenges and barriers in the use of innovations in health management; Katja Koren Ošljak presented qualitative research results and emphasised the diversity of patients' needs and Anita Jacović, Ministry of Health, presented a proposal for a new Act for a long term healthcare management, as an opportunity for innovators.
Discussions on key challenges were further tackled by a small roundtable, and three interlocutors in the field of social care. Matjaz Juhart from the Association of Deaf and Hearing Society of Slovenia, presented the difficulties  of the deaf compared to other disabilities, and nevertheless the success of medicine in the elimination of deafness in young people using ear implants, followed by Akos Eder, representative of the Hungarian Pannonia Business Network & DigitalLife4CE who presented the social innovations in the countryside in western Hungary, and Ana Pleško from Simbioza, presenting the new Simbioza BTC City Lab centre, along with organised workshops, also present various modern technologies for active life and help for the elderly.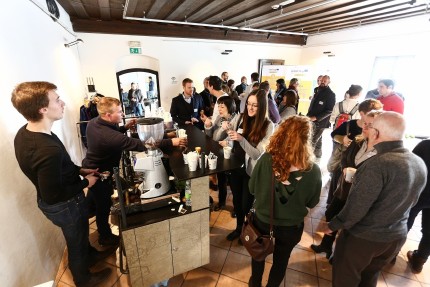 by Mocja Cvirn