Hike along the St. Martin's route in Maribor
In April, the NPA project group from Maribor together with Change Driver, organized a hike along the part of the St. Martin's route through the Municipality of Maribor. It was attended by a total of 12 people. The hike started in Hrenca and continued through Vodole and across Stolni Vrh to the city center. Then the hikers walked through the city park and along Trubarjeva Street and the Theater Street to the Maribor Cathedral. They continued the hike along Poštna Street to the Old Vine House, where the hike ended.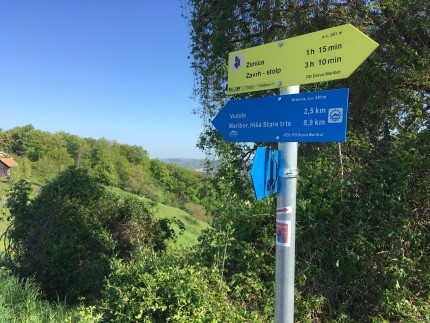 The hike was organized in the framework of the pilot implementation of the NPA project for the purpose of preparing the Interactive map app (Interactive presentation of St. Martin's cultural route). The hike was leaded by Change Driver and attended by the project team members and the participants of the LSP workshops, which will also actively participate in the pilot implemetation and also by experienced hikers who provided information from the practice.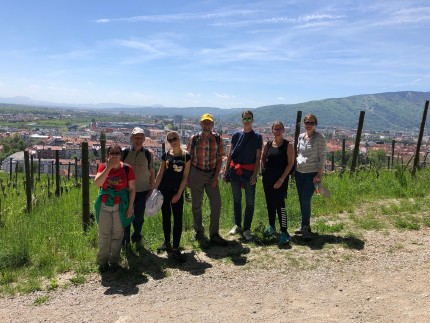 A joint hike along the St. Martin's route in a wonderful weather and beautiful landscape proved to be like team building, it stranghtened the connection of the hikers in achieving the common goal. The hike made it easier and more efficient to plan the Interactive map app and help create new ideas. It was an excellent basis for creating a quality and user-friendly application.