Pilot Action in Bologna, Italy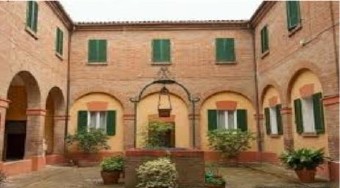 The pilot action to improve energy efficiency is implemented in 4 buildings. Emilia Romagna region is the owner of the building and will retain ownership and management responsibilities after the project lifetime.
The following objectives have been agreed as part of the pilot:

improvement of the energy efficiency of the selected buildings;

easier operation of the buildings;

promoting and disseminating knowledge about energy efficiency measures in buildings.
The pilot action includes using 3D building models at "3D Energy Management System (EMS)" as a part of OnePlace platform, development of energy planning strategy in the region.
Please read the prepared Pilot Action factsheet which information about activities, investments, indicators and results.
Click here to learn more about the other Pilot Actions!

Contact
Apollonia Tiziana De Nittis - apollonia.denittis@regione.emilia-romagna.it
Attilio Raimondi - attilio.raimondi@regione.emilia-romagna.it