Pilot Action in Judenburg, Austria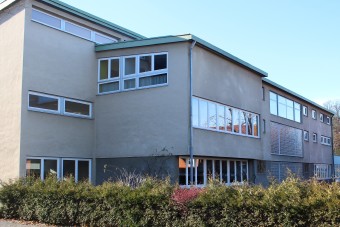 The pilot action of the Austrian partners aims at the improvement of energy efficiency and heating system in a municipal school complex at Judenburg. The school complex Lindfeld consists of two school buildings which house primary school, comprehensive school as well as polytechnical school and a sports hall. The buildings were erected between 1969 and 1971 in the typical style of the era, the annex of the comprehensive school was added in 2004. The Municipality of Judenburg is the owner of the buildings and will retain ownership and management responsibilities after the project's lifetime. The energy class of the older buildings has been identified as D average (energy-intensive building with 123 kWh/m2/year), of the newer annex as B (energy-saving building with 74 kWh/m2/year).
The following objectives have been agreed as part of the pilot:

Improvement of energy system;

monitoring buildings data;

increasing the comfort of the buildings use;

easier operation of the buildings;

promoting and disseminating knowledge about energy efficiency measures in buildings.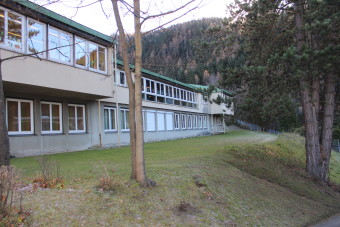 The pilot action includes an investment in automatization of heating control system, implementation innovative smart metering for electricity and heat consumption with detailed load curves and the "3D Energy Management System (EMS)" as a part of OnePlace platform and staff training about energy efficient use.
Please read the prepared Pilot Action factsheet which information about activities, investments, indicators and results.
Click here to learn more about the other Pilot Actions!

Contact
Eva Volkar - e.volkar@judenburg.at
Helfried Kreiter - h.kreiter@judenburg.at
Josef Bärnthaler – josef.baernthaler@eao.st