Pilot Action in Koprivnica, Croatia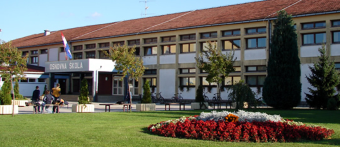 The pilot action to improve energy efficiency is implemented in the Kindergarten Loptica with an area of 1 035.46 m2, volume of 3 037 m3 and Primary school Braca Radic building with an area of 6 681.31 m2, volume of 15 540 m3. The kindergarten is a two-story building (basement and ground floor), while the primary school is a three-story building (ground floor, first floor and attic). The buildings were built in 1982 and 1989, respectively. The kindergarten building is used by 200 people, and 894 users attend primary school. City of Koprivnica is the owner of the buildings and responsible for implementation.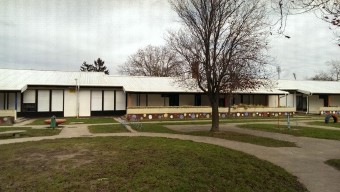 The energy class of the kindergarten building has been identified as D, average annual consumption of energy needed for heating is 132 666 kWh. The building has a central heating system which is in good condition, but the overall condition of the building is poor. The energy class of the primary school building has been identified as C. The building was, despite of certain refurbishment measures, in pretty bad condition and an urgent reconstruction of the building envelope was needed. So, the City of Koprivnica has been granted grants from the European Regional Development Fund amounting to HRK 4,332,727.75 for the implementation of energy efficiency measures and use of renewable energy sources in the primary school building Braća Radić. 
The works have started in August of 2018. and have been finished by the beginning of March 2019.During the implementation of the project, the thermal insulation of the building was installed, the installation of local mechanical ventilation with recuperation and the reconstruction of the internal lighting with increased energy efficiency.

The following objectives have been agreed as part of the pilot:

improvement of energy performance, saving and efficiency of the buildings;

increasing the comfort of the building use;

easier operation of the building;

promoting and disseminating knowledge about energy efficiency measures in buildings.
The pilot action includes an investment in smart metering and monitoring system installation for demonstrating energy management and consumption control. The main electricity meter, central water meter and air quality meter are installed in the kindergarten. The connection of the gas meter is also implemented in this building. In the primary school, the purchased equipment contains the main electricity meter and 3 other electricity meter for sports hall, kitchen, distribution cabinet. Besides the water meter in boiler room and air quality meter are installed. The connection of two gas meters is made in the kitchen and boiler room. In addition, the integration of measuring variables such as external temperature, solar irradiance, wind speed, power generation from the existing PV system is also carried out. All OnePlace modules are implemented to manage energy in the buildings.
Please read the prepared Pilot Action factsheet which information about activities, investments, indicators and results.

Click here to learn more about the other Pilot Actions!

Contact
Tihana Peic - tihana.peic@koprivnica.hr