Pilot Action in Žacléř (CZ) and Lubawka (PL)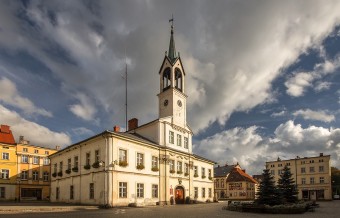 The pilot action to improve energy efficiency is implemented in 4 public buildings in Municipality of Žacléř (CZ) and 7 public buildings in Municipality
of Lubawka. The pilot action includes an implementation of the OnePlace platform.

The following objectives have been agreed as part of the pilot:

demonstration and evaluation of the OnePlace Platform for planning future EE investments;

easier operation of the building;

promoting and disseminating knowledge about energy efficiency measures in buildings.

Please read the prepared Pilot Action factsheet which information about activities, investments, indicators and results.
Click here to learn more about the other Pilot Actions!

Contact
European Grouping of Territorial Cooperation NOVUM Limited
Anna Nowacka - anna.nowacka@euwt-novum.eu
Bartosz Bartniczak - bartosz.bartniczak@euwt-novum.eu